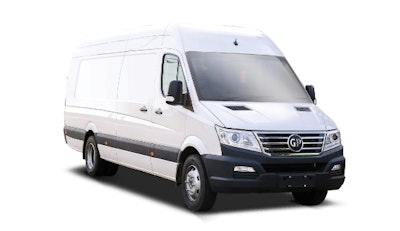 GreenPower Motor Co. named New England Truck Solutions as its dealer for Boston and Rhode Island.
NETS has two locations in Avon, Massachusetts, and North Smithfield, Rhode Island. GreenPower will be the company's first electric vehicle offerings. It will sell EV Star, EV Star Cab and Chassis and EV Star Cargo vehicles.
[RELATED: GreenPower reports record revenue in third quarter]
"Adding GreenPower, a trusted and reputable manufacturer, to our business allows us to enter into the EV market with a proven product," says Vice President of Operations Mitchell Blum, from New England Truck Solutions of Avon. "We strongly believe that by delivering consistent superior vehicles along with parts and services, we will continue to exceed the expectations of our loyal customers."
GreenPower says that with the addition of NETS, it gets the infrastructure of an existing, successful dealership.
"New England Truck Solutions will be a valued dealer and partner for GreenPower going forward and allows us to reach and serve a broad and new customer base on the East Coast," says GreenPower Vice President of Medium Duty and Commercial Vehicle Sales Claus Tritt. "GreenPower and New England Truck Solutions share common values in providing unprecedented customer service and providing its customers a one-stop shop for commercial EVs."