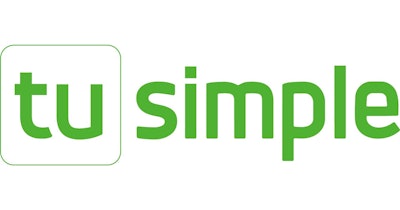 TuSimple, a global autonomous driving technology company, and Navistar announced today that the companies are ending their 2020 joint development agreement. The decision does not mean they can't work together in the future.
"We have proven our technology works and I'm committed to addressing the concerns of stakeholders," says Cheng Lu, TuSimple's CEO. "I firmly believe in this company and its ability to improve the safety and efficiency of the trucking industry through world-class autonomous driving technology."
TuSimple uses AI to make it possible for trucks to operate autonomously and reduce fuel consumption by around 10%, the company says.
"Navistar believes autonomous driving technologies will be a key component of a future transportation and logistics system and is committed to the development of a safe and efficient autonomous driving solution," says Navistar Vice President Srinivas Gowda.