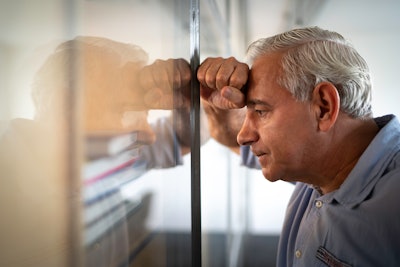 For motivated, ambitious business executives, nothing offers a better opportunity to quickly raise a company's value than an acquisition. Growing organically by adding new services or facilities are excellent ways to create long-term business value, but both often take years.
Acquisitions can dramatically shorten a company's growth timeline.
In the dealer and aftermarket channels, businesses with comprehensive, intelligent growth strategies and a precise understanding of potential targets can often identify and acquire a competitor in 90 days or less. Transactions are longer in the supplier market, but even there, smart companies with clear direction have shown its possible to recognize an acquisition opportunity and complete an expansion in less than a calendar year.
For executives committed to expansion through acquisition, it is vital to understand how decision-making can lead to a successful purchase — or a total disaster.
Pick the right target
Not every business available for purchase is a good one. Businesses keen on growing quickly but intelligently through M&A should have a distinct understanding of the type of company that makes sense for them as a target.
And the kind of company that doesn't.
"There's no bad time to buy, if you're in the market, but there can be bad companies to buy," says Dan Argiro, partner at Performance Brokerage Services. "You want a company that's the right fit."
[RELATED: Did you see our November industry M&A recap yet?]
Performance Brokerage Services offers consulting services for buyers and sellers in the truck dealer space. Argiro says when he speaks to clients eager to grow, he advises them to look for dealerships with internal cultures, products and services that mesh naturally with the client's operation. He admits location matters, too, but proximity alone does not make an available target a good one. Grabbing the competitor down the street might not net as many new customers as an unknown dealer across state lines with a comparable operation.
At FleetPride, the national distributor's preferred acquisition candidate has a business that looks a lot like the company's existing stores, with customer segments and business solutions that FleetPride excels at selling, says Jeffrey Crosson, vice president, mergers and acquisitions.
"The more a business looks like us," he says, "the more effectively we can support them going forward."
Support purchase transparency
In cases where a target is willing to sell, transparency becomes essential. From the instant two sides begin discussing a transaction until a deal is finalized, communication lines must be open and information shared freely.
Argiro says buyers should request all necessary financial documentation from a seller as early as possible in a transaction. He says sellers — particularly those going through a sale for the first time — often need time to pull together information. Once a letter of intent is signed and due diligence begins, Argiro says any hesitation or reticence by either side to share information, ask questions or put forth concerns can impact a transaction's success rate.
Performance Brokerage Services tries to convey that risk to both sides but admits opacity during a transaction ultimately has a larger negative impact to sellers, says partner Pat Albero.
"If [sellers] are unwilling to show their financials and offer full transparency, they are probably never going to get the number they want from the seller," he says.
[RELATED: Essential keys to remember when buying or selling a business]
Transparency also enables buyers to develop creative solutions to meet seller expectations. Buyers who understand a seller's motivations are more likely to work with them, Argiro and Albero say. The duo cites examples of transactions where a selling dealer's principal maintains ownership of a property or building and rents the facility to a purchaser to enable the retiring dealer to reach his walkaway goal.
Reduce transaction distraction
Adjacent to transparency is transaction focus. Steady transactional interactions lead to more closed sales than halting, disjointed affairs. Argiro and Albero advise growing dealer groups to develop operational M&A teams and leverage experienced brokerage services, lenders and attorneys to reduce transaction disruptions. Crosson says that's how acquisitions are managed at FleetPride, with a "team of dedicated specialists" who are activated at various stages of a transaction to offer support in their area of expertise.
But Crosson also notes transaction distractions are most commonly found on a seller's side of the table, where unfamiliarity with the M&A process and a lack of operational reserves can slow even a seller with best of intentions. He uses the example of a business owner who attempts to serve as a transaction point person while also maintaining a day-to-day leadership role in business operations. One person can only do so much.
Albero has seen that, too. He says Performance Brokerage Services advises sellers to select a small, experienced and highly informed group of associates to support a seller in transaction efforts and reduce any one person's responsibilities. He says these associates should sign a non-disclosure agreement (NDA) the instant they are clued in on the transaction to eliminate any distractions that could come from outside the sales process.
Nothing can sink a deal faster than gossip, experts say.
"Confidentiality is paramount," says Argiro. "You cannot let private conversations [about a sale] become public."
"We cannot emphasize enough how important confidentiality is," adds Crosson.
Earn new employee trust
When and how an acquisition is announced to an existing workforce can make or break a deal's profitability.
While some sellers choose to announce a sale to their workforce once an asset purchase agreement is signed, others do not. It is the responsibility of a purchaser to notify new associates of a transaction. And because associates changing hands in an acquisition are legally being fired (by a seller) and rehired (by a buyer) on the same day, there is often justifiable concern within a workforce once it realizes it has new leadership.
Crosson says FleetPride engages its team of M&A experts and human resources professionals with a new facility after an acquisition to provide clarity and reassurance to new workers.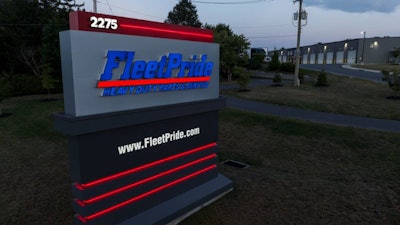 "It can be stressful when the company you work for is being acquired, which is why we make it our priority to let the team know they are the reason we are acquiring the business," he says. "We also highlight the upside of joining a large organization, which includes opportunities and benefits that would not be available otherwise. We recognize employment is quite personal, so we take time to address each employee individually and answer any questions they might have."
Maintaining or increasing benefits packages is one popular method for retaining workers. Showcasing future career opportunities can help as well. That's been a tactic used at Cummins as it integrated Meritor and Jacobs Vehicle Systems into its business in 2022.
"We can learn from [their] deep talent pool, while also offering them new opportunities to build strong and rewarding career paths for many years to come," the company states.
Losing associates immediately after an acquisition also can cripple a transaction's profitability, says Argiro.
"If you're buying a business, you're buying it because of the employees. Because of how successful they are," he says. "Typically, you're going to want to keep all of them."
Don't tinker too quickly
Finally, there's the matter of integrating new facilities into an existing business. M&A experts say no matter how streamlined a purchaser wants its company to be, there are clear benefits to waiting a bit before instituting changes in a newly acquired operation.
Crosson says FleetPride likes to have operations people on hand when it takes ownership of a new store to evaluate the operation. Seeing how departments function — both internally and with customers — helps FleetPride develop its long-term integration strategy.
"It is a balance of getting things done quickly and doing things right. Our team has a good sense of how long things will take because they have done so many transactions," he says. "During a process, if we realize everyone would benefit from more time, we have the ability to be dynamic and adjust accordingly."
Albero also notes buyers should be open to new ideas that come with an acquired business. He says he's witnessed dealers who purchased smaller competitors eventually adopt business systems or internal processes acquired from the seller because they were stronger long-term solutions.
Tact is also needed for customer messaging post-acquisition.
Albero and Argiro advise buyers to send existing sales managers into the field with new associates to gain an understand of the market, customer relationships and expectations. They say it's fair for buyers to want to leverage sales tools it has invested in across its new markets but pushing those tools on new associates without first showing them their advantages can lead to low use and disenfranchise new employees.
"You have to remember — it's an arranged marriage," Argiro says. "You want both families to get along."