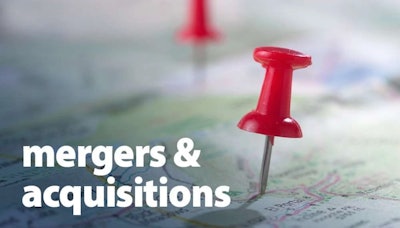 After two slower than normal M&A months in September and October, business bounced back with more announcements in November.
Industry suppliers and vendors were the busiest group this month, though a few dealers did make key transactions to strengthen their position.
The M&A news started on Nov. 2. Randon Companies was the first to announce an expansion, having finalized its acquisition of specialty trailer maker Hercules Trailers. "We have achieved this historic milestone for the company, believing that entering one of the largest markets of semi-trailers in the Western world is a fundamental move in the execution of the sustainable growth strategy we have planned, expanding our international participation in different geographies and enhancing synergies," said Randon CEO Sérgio L. Carvalho.
The following week Ritchie Bros. entered a definitive agreement to acquire IAA and expand its global commercial vehicle marketplace capabilities. "IAA accelerates our journey to become the trusted global marketplace for insights, services, and transaction solutions," said Ann Fandozzi, CEO, Ritchie Bros. "Their highly complementary business in an adjacent vertical will allow us to unlock additional growth. Through our trusted brands, similar operating model, and complementary services, we expect to drive efficiencies and create a more resilient business."
Announced the same day was Escalent's acquisition of Rhein Associates, and a new partnership with Work Truck Solutions. "The rate of change in the automotive industry is exponential, and we are committed to expanding our expertise and continuing to anticipate our clients' needs to guide them through disruption," said Melissa Sauter, CEO, Escalent. "These strategic moves advance our objective to deliver meaningful market insights and guidance to our clients as they navigate the rapidly transforming commercial vehicle and fleet ecosystem."
In the dealer space, Fyda Freightliner was the first company to announce an expansion. The company acquired Buckeye Western Star of Columbus and the Kalmar Ottawa business portion of Yard Trucks of Ohio, located in Cincinnati. "With this strategic purchase, Fyda Freightliner Columbus is proud to offer sales, parts, service and body work for Western Star trucks, as well as provide sales, service, parts and rental for the Kalmar Ottawa products," said Gary Tiffan, general manager of Fyda's Columbus and Zanesville operations.
Another big vendor move came from Karmak, which acquired Truckmore Nov. 16. Truckmore is a dealer mobile app and digital solution provider for truck dealerships, parts and service providers, rental, leasing and logistic providers. "Unlocking customer data in the DMS and making it available for both the dealerships and their customers is key to increasing customer retention and driving storewide profitability. The more skillful a dealer becomes in applying data to grow customer intimacy and personalization, the greater the loyalty," said Jim Allen, Karmak CEO.
Next was Epika Fleet Services, which announced on Thanksgiving its acquisition of Managed Mobile, based in Placentia, Calif. "Adding Managed Mobile to the Epika network is a huge step in better serving our customers in the California and Nevada markets," said Joe Dougherty, CEO, Epika Fleet Services. "We look forward to joining our teams to expand our service capabilities and provide better maintenance and repair options to fleets and drivers who need it most."
November ended with the news Truck Supply Co. of South Carolina had expanded to Missouri with the purchase of fellow HDA Truck Pride member Tractor Trailer Supply. "Not only are we very excited to bring over 60 years of heavy-duty truck parts and exceptional customer service to St. Louis, but we're also excited to have a knowledgeable and experienced staff," says Edward Neeley, president, Truck Supply Co. "Combining their knowledge of the customer base and St Louis marketplace with our reputation for exceptional focus on servicing the customer's needs makes this a dynamic win for all of us."