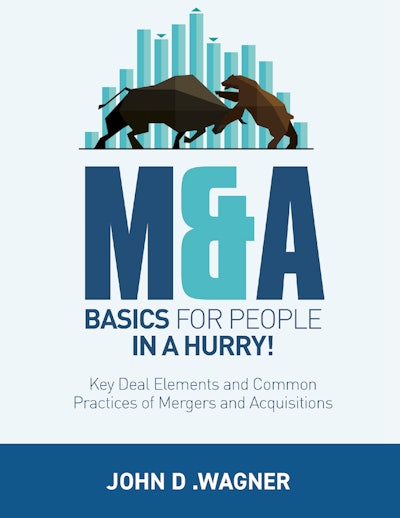 [This article was originally published in 2018 by Trucks, Parts, Service. It has been updated to include more timely information.]
Like any business, the mergers and acquisitions industry is filled with unique and particular phrases and acronyms that represent actions and processes of a business sale.
In his book, "M&A Basics For People in a Hurry," John Wagner, managing director at 1st West M&A LLC, provides a list of nearly 100 terms that buyers and sellers should familiarize themselves with before entering a sale.
Below are Wagner's definitions for five of the most important terms:
Due Diligence
The process where a buyer inspects a potential investment. This commonly will include a detailed review of the accounting history and practices, operating practices, customer and supplier references, management references and market reviews of the potential acquisition.
Earn-Out
A contractual provision that states a business seller is to obtain additional future compensation based on the business achieving certain future financial goals.
EBITDA
A financial term used as a proxy for free cash flow. Formally defined as Earnings Before Interest and Taxes plus Depreciation and Amortization.
Goodwill
The intangible asset arising as a result of company name, reputation, customer base, location, product or service offered and similar factors not otherwise identified. In the aftermarket, this is commonly known as Blue Sky.
Letter of Intent (LOI)
A formal, written document indicating the terms a buyer is offering a seller in a proposed acquisition or investment. A LOI is not a contract, but is a document stating intent to carry out the proposed acquisition.