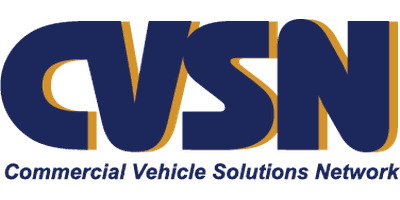 CVSN announced the lineup of speakers for The Summit, the association's executive conference in Boston on June 10-14.
[RELATED: Registration open for annual Distributor Training Expo]
"Earlier this year, we introduced our new committee approach to improve our association's ability to develop solutions in the changing market," says Nick Seidel, CVSN chairperson and a vice president at Action Truck Parts. "This lineup of speakers aligns perfectly with our pillars and committees and is intended to invoke some new and fresh ideas within the group."
Mark Hazel from S&P Global and Molly Zacker from McKay & Company will discuss the economy in one, three and five years.
"As the North American economy continues down a confusing path, we wanted to bring our attendees two different perspectives of what we should expect," says Tina Hubbard, CEO of HDA Truck Pride and CVSN's industry awareness committee co-chair. "Both MacKay & Company and S&P Global are leaders in analyzing market data, helping companies better project the future."
Alan Timothy, CEO of Bubo.AI, will talk about artificial intelligence and its effects on the aftermarket.
"Artificial intelligence (AI) is both fascinating and terrifying to any company in any industry," says Michael Callison Jr., CVSN technology committee co-chair and the president and CEO of Midwest Wheel Companies. "Timothy is a professor with heavy duty industry experience in applying AI to current processes."
On the topic of legislation, Alana Baker of AIA Canada and Tommy Hickey from the Right to Repair Coalition and Brian Hickey Associates will talk about Right to Repair bills in both the U.S. and Canada.
"Tommy Hickey has been instrumental in defending our industry's Right to Repair legislation for many years," says Mike Harris, CVSN legislative committee co-chair, U.S, and president of parts and service at FleetPride. "He will bring great insights on where we stand right now and what the commercial vehicle independent aftermarket needs to do to ensure a fair playing ground moving forward."
On the Canadian side, Marc-Philippe Beaudoin, CVSN legislative committee co-chair, Canada, and the vice president of product management at UAP, says that Baker is at the forefront of Canadian efforts in Right to Repair.
"CVSN should be the biggest voice representing the Canadian heavy duty aftermarket, so it's important that we understand where we stand in Ottawa and we get our members more involved," Beaudoin says.
Dan Schuberth from the National Association of Wholesale Distributors will talk about learning from your trade association.
"Associations should be leading the industry forward in the areas of education, whether it is innovative business practices or ongoing product training or basic core functions," Steven Hansen, CVSN education committee co-chair. "Schuberth brings a wealth of knowledge in the broader area of industrial distribution and we will talk about ways we can learn from other similar distribution companies."
A panel of under-40 award winners will discuss bringing a younger generation into the heavy-duty industry. Nikki Paschall, Michigan CAT; Joe McIntire, Vander Haag's; and Mike Selick, from Trux will be on a panel moderated by CVSN's Kristen Kellogg.
"It's more than just bringing a new generation into the industry -- it's about learning from their individual success and applying it to your company," says Nick Tosie, CVSN GenNext committee co-chair and director of the national service group for ConMet. "This panel features some of our past 4 under 40 award winners and should uncover some new ways for you to invest in your company's future executives."
The Summit will be held at The Renaissance Boston Waterfront Hotel in the new Seaport District. In addition to these speakers, it will feature strategic planning sessions and other events designed to encourage collaboration between competitors to develop solutions that better the industry.
For more information or to register until June 1, visit www.cvsn.com/thesummit.