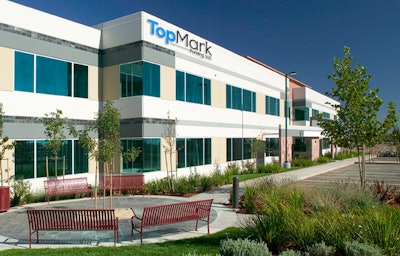 TopMark Funding reported this week it opened 2023 with strong originations in the first quarter. The company set its all-time record for funded transactions in March 2023. This contributed to a 22% increase in funded transactions in Q1 FY23 when compared to Q1 FY22.
The company says the increase in funded transactions is both the result of last year's focus on growing valuable relationships with dealers by offering attractive solutions for their wide range of client needs and growing the salesforce through the addition of Senior Finance Professionals.
TopMark continues to build by investing in technology and senior commercial vehicle specialists to fund more transactions. The company says it is working to do it more efficiently than others serving the space. In fact, TopMark's investment has decreased the average approval-to-funding time by more than 20% year over year.
"TopMark has spent the first eight years building its reputation as the premier funding resource for small to mid-size fleet owners and dealerships serving those clients," says Managing Director and Co-Founder Evan Lang. "As we look ahead at what the company's goals are for the future, we see an opportunity to serve an expanded audience within the total commercial vehicle space which includes expanding beyond over the road class 8's into additional types of commercial vehicles."
In Q1 2023, TopMark Funding opened its second West Coast office. Located in Long Beach, Calif., the new office will be a hub for additional finance and technology team members. The Southern California office is part of the company's ongoing investment in building platforms and processes that make funding transactions more seamless and efficient for dealers and customers, the company adds.