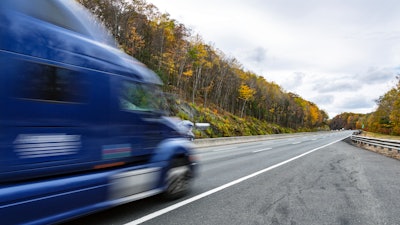 Economic uncertainty has started to bleed into production forecasting in the commercial vehicle sector, experts from MEMA and FTR reported during MEMA's monthly Pulse webinar on Wednesday.
The supply chain, labor availability and inflation challenges that plagued the supplier sector for 2022 have not dissipated but they have abated over the last few months, replaced by an unusual economy producing goods at a high level but otherwise softening, says MEMA's Richard Anderson, senior director, market research and analysis.
Within the heavy-duty component sector, Anderson says MEMA members experienced steady increases in production over the latter half of 2022 that carried into the first quarter of this year. He says many manufacturers expect production levels to remain strong for the immediate months ahead but are unsure about how to forecast demand beyond the second half of this year.
The freight market has been remarkably stable over the last six months, ebbing with a general economy that seems uncertain as to if it wants to slip into recession or float through the year with nominal growth. Anderson says any large shift in the economy positively or negatively would at least provide manufacturers clarity about how demand may change so they could adjust their forecasts and production plans for 2024. Today the market has little consensus.
[RELATED: Supplier sales outpacing retail sales due to inventory acquisition]
During Wednesday's webinar Anderson asked attendees how their expectations for business for the second half of 2023 have changed since the beginning of the year. Responses were muddled, with 38% of responders claiming they have become more pessimistic but 35% saying they are now more optimistic. The remaining 27% of responders said their sentiments haven't changed.
"That's about what we've been hearing," Anderson says. "[Suppliers] having difficulty in forecasting."
The reasons for confusion, however, are clear.
Production rates are improving for component suppliers and OEMs alike. FTR's Jonathan Starks says Class 8 truck builds hit a cycle record in March and trailer production was equally strong. FTR's analysis indicates build rates in the medium-, heavy-duty truck and trailer sectors all exceeded orders last quarter and are expected to remain at or above replacement level demand throughout the remainder of the year.
Stable freight demand and capacity has kept equipment demand from cratering, and substantial improvements across the supply chain — including electronic subcomponents, which have been the most difficult raw materials to source since the pandemic, Anderson says — have enabled manufacturers to scale production to their best rates in nearly four years.
It's been easier to keep production lines going too. Anderson says for the first time since MEMA started tracking employment levels early in the pandemic, all employment categories were more than 90% staffed in February.
What's made projecting business so hard is the larger economy. Starks says GDP falling or rising by 1% isn't likely to upend the trucking sector. It's the fear that one bad quarter could snowball into several; or that a could run of good months may be a mirage and not the start of another business cycle. Starks is optimistic Q2 and Q3 will provide enough data to enable FTR and other economists to get a handle on 2024 and beyond. If business remains slow and steady, next year will likely be softer than 2023 for equipment production, he says. "We're going to get more clarity over the next six months."
As it stands now, Starks says the weaker economic conditions over the last few months have mostly been felt in the company's 2024 production forecasts. Production levels over the final three quarters of the year are unlikely to top Q1 peaks, but healthy backlogs and "replacement plus" order totals should enable OEMs to keep building at healthy rates for the rest of the year.
[RELATED: Will 2023 be the 'best recession ever'?]
He says FTR is now anticipating Class 8 truck production levels at 320,000 units in 2023 and 245,000 units in 2024. The former is down only 2,000 units from FTR's November 2022 forecast while the latter is a reduction of 60,000 trucks.
Yet Starks is quick to point out 245,000 units is still "on the high side of replacement demand." It's a lower year only compared to recent peaks, not historical norms. "It's not a market that's super negative."
FTR's forecasts have been similarly amended in the medium-duty and trailer markets. FTR is now impacting medium-duty production of 224,000 units this year and 195,000 units in 2024. Starks says the latter's reduction from 235,000-unit projection in November 2022 is almost "completely due to changes in the Class 4-5 market" where demand and production have slowed. He says the company's Class 6-7 forecasts remain strong.
Trailer orders have now been amended to 317,000 units this year and 250,000 units in 2024. Again, Starks says 2023's number was nearly unchanged with more corrections occurring in 2024.
The numbers are a "reflection of the overall economic environment," Starks says, shifting to a lower but still solid level than what was first expected when the market was booming last year.