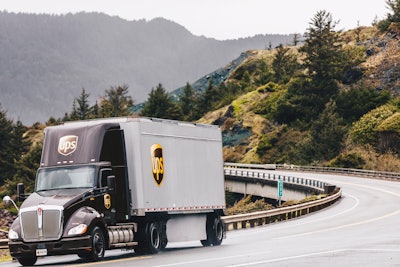 Teamsters ratified the 2023-2028 UPS contract Tuesday night with an 86.3% affirmative vote.
It covers more than 340,000 UPS Teamsters. The contract includes higher pay for both full- and part-time workers, more health and safety protections, no more forced overtime and new jobs, among other things.
"This contract will improve the lives of hundreds of thousands of workers," says Teamsters General President Sean M. O'Brien. "Teamsters have set a new standard and raised the bar for pay, benefits and working conditions in the package delivery industry. This is the template for how workers should be paid and protected nationwide, and nonunion companies like Amazon better pay attention."
Under the new agreement, existing full- and part-time UPS Teamsters will get $2.75 more per hour this year and, over the length of the contract, will see total wage increases of $7.50 per hour. Part-timers will get no less than $21 per hour immediately, and those with seniority may earn more with a market rate adjustment. Existing part-timers will see a 48% average total increase over the life of the contract.
Safety and health protections in the agreement include vehicle air conditioning and cargo ventilation, both in new vehicles ordered after Jan. 1 and retrofitted into all existing vehicles. Part-timers will also have priority to perform seasonal support work in their own vehicles.
More than 7,000 new, full-time UPS Teamster jobs will be created and 22,500 open positions will be filled during the life of the contract, with the opportunity to transition more part-time employees to full-time work, the Teamsters say.
The UPS Teamsters National Master Agreement is the single largest private-sector collective bargaining agreement in North America. Rocky negotiations over the last few months led to fears of a strike that would potentially cripple shipping in North America.