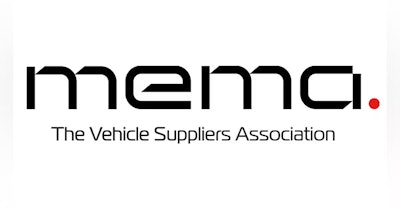 Ben Ellencweig, leader of QuantamBlack, AI by McKinsey, and a senior partner in McKinsey's Stamford, Connecticut, office, will speak at the 2023 MEMA Aftermarket Technology Conference on Oct. 9-11 in Atlanta.
Ellencweig will discuss AI and automotive and commercial vehicle industries, covering what in AI technology will stick, how the aftermarket can leverage it and what concerns are emerging.
"2023 has been a breakout year for AI technology, and Ben Ellencweig is a thought leader in this space," says Chris Gardner, senior vice president of programs and technology at MEMA Aftermarket Suppliers. "His research and work in AI and its applications in the motor vehicle industry make his session a can't-miss for attendees."
Ellencweig led McKinsey's acquisition of Iguazio, a machine learning operations platform, and spearheaded McKinsey's growing ecosystem of AI and generative AI partners. He advises McKinsey's clients on strategy, digital and analytics, growth, marketing and sales across industries with a focus on business-to-business software, industrials and automotive.
MEMA's 2023 Aftermarket Technology Conference will host attendees from suppliers, distributors, retailers and technology providers. Registration is now open.