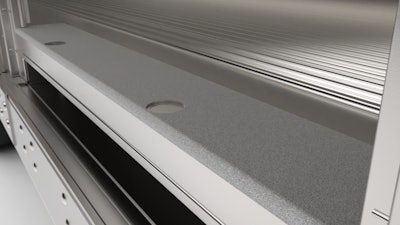 Great Dane is adding SLIPNOT safety flooring and surface solutions as standard equipment on Everest trailers.
[RELATED: Trudell Trailer Sales expanding Great Dane presence in Michigan]
Starting in with 2025 models, Everest trailers with roll-up and side doors will come equipped with SLIPNOT's safety grip friction. The products turn metal surfaces into high-friction areas, significantly reducing the risk of slips and falls, Great Dane says.
"Safety is one of our core values at Great Dane," says Rick Millininx, president and COO of Great Dane. "We want everyone to go home safely every day, whether they're one of our employees or one of our customers."
SLIPNOT products are made in Detroit. Great Dane is the exclusive provider for SLIPNOT, which it says offers the lowest cost of ownership among slip-resistant solutions on the market.
"The SLIPNOT team is delighted to be part of Great Dane's innovation process, bringing new products to market that address real hazards like slips and falls on wet and greasy trailer surfaces," says SLIPNOT CEO Kevin Koder.