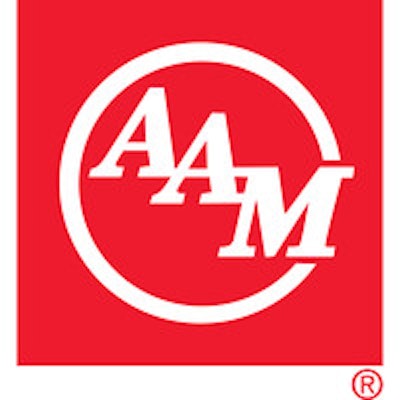 American Axle & Manufacturing is a 2023 Automotive News PACEpilot Award finalist.
The company's electric beam axle with high-speed motor and integrated inverter earned the honor.
"AAM is honored to again be selected as a finalist for the Automotive News PACEpilot program," says David C. Dauch, AAM's chairman and CEO. "AAM is committed to the development of new technologies that reduce emissions and support the transition to electrification. We are very proud to have our latest electric-drive system recognized by the independent panel of judges."
The driveline technology can be scaled up to a Class 6 commercial vehicles. It features a 24,000 rpm motor that can be configured with induction or a permanent magnet; a dual-layshaft gearbox; an integrated 800-volt, oil cooled inverter with reduced low mass and package volume; and a beam axle structure.
Since 2020, AAM has received five PACE/PACEpilot awards. These awards honor superior innovation, technological advancement and business performance among suppliers. The PACEpilot Award recognizes post-pilot, pre-commercial innovations in transportation with the potential to revolutionize business and products.