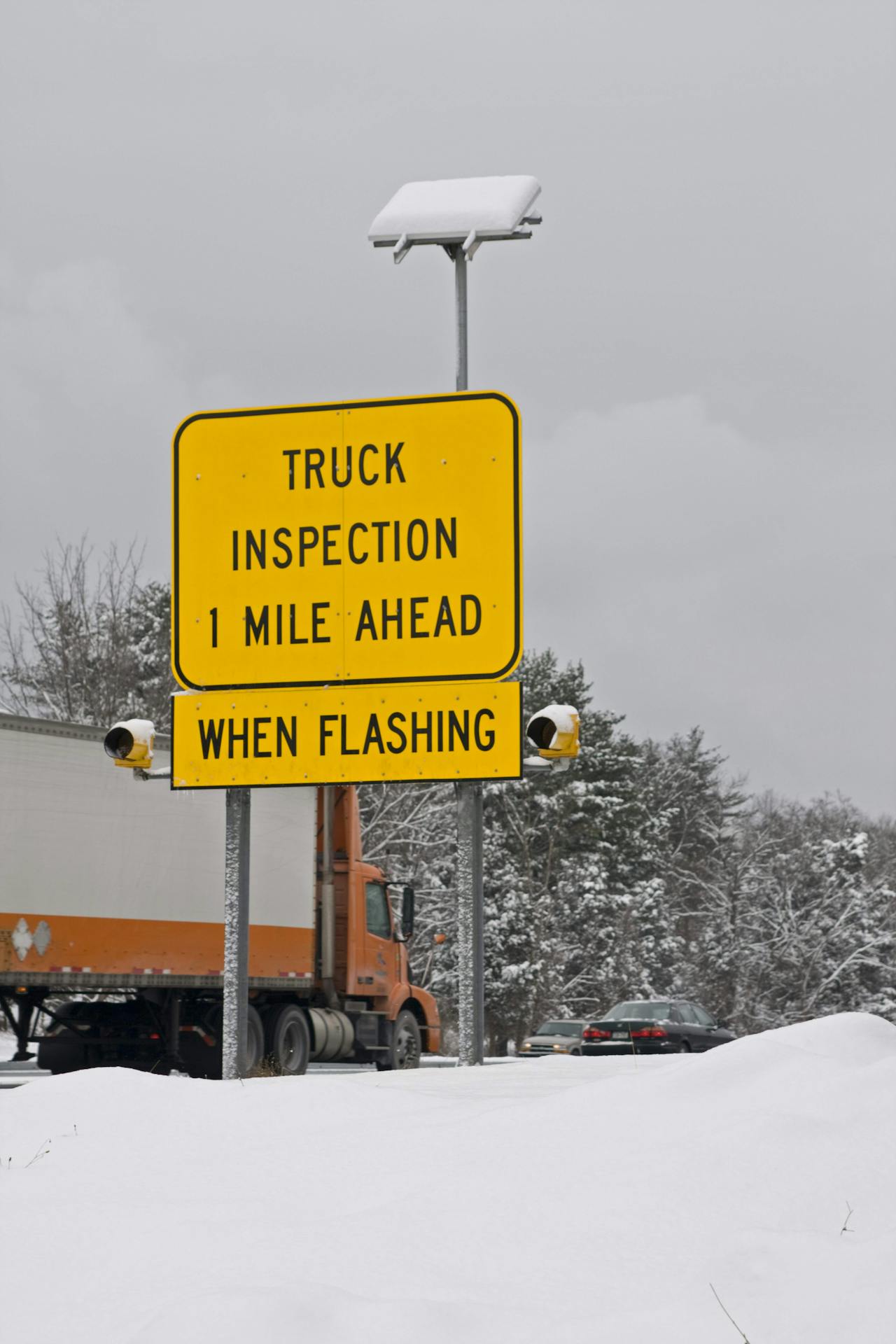 It's been more than two years since the Federal Motor Carrier Safety Administration (FMCSA) launched its groundbreaking Compliance Safety Accountability (CSA) program. Designed to improve safety on roadways nationwide, the program works by grading all commercial fleets and their drivers on seven safety improvement categories called BASICs.
Fleets and drivers receive points every time they fail to abide by a BASIC rule; and a fleet or driver's score can only go so high before they are fined or forced to stop working.
While more than half of the BASIC categories relate specifically to the driver and his mental and physical health, the final three — Vehicle Maintenance, Cargo-Related and Crash Indicator — fall squarely into the realm of the aftermarket.
This is an area you can capitalize on.
The best way for fleets to avoid high CSA scores is to prevent violations from occurring. Fleets are doing that by upgrading preventive maintenance plans and using higher-quality components.
You need to sell them those components. CSA has provided your business an opportunity to increase parts sales and service in an effort to improve on-road safety. The program affects all of your customers, and the only way they can survive it is to invest in your services.
By researching CSA and understanding how it relates to your customer base, you can improve your sales and service numbers and keep your customers in business.
A good first step in taking advantage of CSA is to become an information provider.
CSA is an extremely detailed program, one that's not easy to master. Even more than two years after its introduction, the program continues to puzzle fleets nationwide.
If you can prove yourself a reliable interpreter of the material, fleets will look to you for advice and guidance on how to keep their BASIC scores low.
This isn't easy, says Randy Luthe, heavy-duty product manager at Six Robblees, but it is a way to create a strong and beneficial relationship with your customers.
"It's extremely tough to understand it all," he says. "At the surface it can look pretty simplified but once you dig in it gets a lot tougher. There are so many levels and so much to learn."
Reaching out to your OE suppliers can help a lot. Most OEs are well aware of CSA and its impact on the industry. Some offer classes on understanding the program, while others provide advice on how to market CSA-related components.
Bill Betts, vice president at Betts Company, says his business has a strong back-and-forth interaction with distributors on dealing with CSA. He says Betts' network tries to promote compliance in all fleets, and provides information on how to do so.
The best place to find information on CSA is online.
"Next to Google, I think the FMCSA is my most-hit website," says Fred Andersky, director of marketing and government relations at Bendix. Responsible for keeping up with CSA, Andersky says the Internet has been flooded with information on the topic since 2010.
Most of it can be very helpful, he says, but it's important to make sure whatever you pass on to customers is correct. It's very easy to misunderstand aspects of CSA, and Andersky advises always consulting the FMCSA website (https://csa.fmcsa.dot.gov/) when issues arise.
"If a customer has questions, [the site] is a great place to get some insight," he says. "It's the one place with all of the right information."
It's also the place to find the customers most in need of your help. All fleet CSA scores are available online through the FMCSA website, with scoring breakdowns by BASIC category and state.
By logging in and searching fleets in your area, you can see exactly where your customers are succeeding and struggling under the new rules.
One of the most problematic areas of the Vehicle Maintenance BASIC is lamps and lighting. Trailer running lights, brake lights, turn lamps, headlights and hazards are viewed as incredibly important safety features under CSA due to their value to fellow drivers on the road.
A burned out trailer lamp is worth six points against a CSA score, says Tom Draper, marketing manager at Grote Industries. By comparison, a driver operating under the influence of alcohol is only worth five points, he says.
Burned out lights also are easy for law enforcement officials to see, which makes them a simple target when on patrol.
"It's an easy category for points to add up," Draper says. "I've seen fleets that have 1,500 points against them just for lighting."
That's an area where you can help. Let your customers know they're at risk and let them know about the alternative.
Brad Van Riper, senior vice president of research and development and chief technology officer at Truck-Lite, says recent advancements in lighting technology have created LED lights that are stronger and longer lasting than the incandescent bulbs fleets have used for decades.
The new lights are more expensive up front, but less maintenance requirements make them cheaper when averaged out over the life of a truck or trailer, he says.
"No one wants to deal with a light that is always failing," Van Riper says. "I think even if a fleet is good at maintenance, the link [for an incandescent bulb] is so weak. It's not going to last nearly as long as the LED, and the fleet is going to be at a disadvantage."
Luthe says lighting is one of the biggest CSA issues for Six Robblees' customers. He says his sales staff promotes LED lighting constantly, as well other new products that lower the risk of CSA violations.
Six Robblees' customers don't always choose the new product, Luthe says, but at least they know it's out there. He says that's better than the alternative.
"I know one company that didn't even know about CSA until they got a letter in the mail for a bunch of violations," he says. "That's not a good sign."
That was a small fleet though, Luthe says. Most fleets are well aware of CSA and are working hard to upgrade their trucks and trailers with the best components possible, says Dennis Damman, manager of national accounts at Phillips Industries.
"I think most large fleets are focusing on getting the best products for their [equipment]," he says. "Actually, I think that's a focus of about everybody. The old mentality of buying the cheapest product is going away.
"I am seeing a lot more, 'How am I going to get my trucks down the road without a [CSA] stop?'"
The answer is by purchasing and maintaining top-quality components, says Michael Keller, director of product management at FleetPride. Keller says FleetPride has increased inventory levels nationwide of high-value CSA components, and its sales staff is working hard to promote those products in its stores and on sales calls.
Combining that with receptive and interested buyers, the opportunity to increase sales is great.
"When we make a sales call to a customer, we try to know [in advance] what their needs are," says Don Purcell, partner at Stone Truck Parts. "We try to know where we can help them and make sure they have the most information available about the products we carry."
He says his sales staff has seen an increase in brake component sales since the introduction of CSA. The distributor has responded by creating sales and specials on braking equipment, and has reached out to fleets with high brake-related CSA scores to provide replacement parts.
"We've tried to look at it as an opportunity for us to help them — a chance for them to make adjustments to their fleets to fix some of their problems," Purcell says.
Moving forward, Andersky expects even more acceptance from fleets to purchase top-quality components for their equipment.
"I think the market realizes that using the cheaper product maybe isn't the right route to go now," he says.
Marc Karon, president at Total Truck Parts, agrees. He says CSA has made customers "a little more conscious about the quality of the part [they are] buying."
Purcell says he thinks maintenance schedules also will improve.
"When I call fleets today, their drivers are very proactive about [preventive maintenance]. They make sure they are in compliance before they ever leave the yard," he says.
These are both opportunities to increase your sales. Customers want the best part as soon as they can get it. Reach out and provide it to them. Draper says you will have opportunities.
"I think before [CSA], if a light was out a driver wouldn't care as much, and he'd want to keep driving to get his load to its destination," he says. "Now it's a different situation. The pressure to make repairs is coming from the drivers.
"They don't want to risk getting points on their record because a light is out, and they're not taking their trucks back on the road until that light is fixed."
"Drivers are starting to push back," adds Damman. "They don't want points on their license, either."
In the long run, Andersky says that awareness will only help the aftermarket. CSA isn't going anywhere, and comprehension should lead to more customers trying to upgrade their equipment.
"I think everybody is still trying to understand it," he says. "Early on, the big fleets really grabbed the bull by the horns and figured out what they needed to do. But now I think everyone is getting a lot smarter about it."