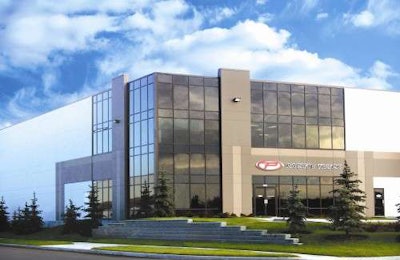 Eaton has expanded its Authorized Rebuilder Program to include Edmonton, Alberta-based Pacific Truck. Pacific Truck, a division of Crane Carrier (Canada) Limited, becomes the fifth rebuilder in the program.  The company has 65 employees and an office, warehouse and shop facility of more than 42,000 square-feet that will be expanded to 81,500 square-feet by the end of the year.
Eaton's Authorized Rebuilder Program, launched last year, gives fleets and independent drivers a new option to purchase locally rebuilt transmissions with 100 percent genuine Eaton components that meet all of Eaton's re-use and rebuild requirements.  This new option provides customers with a higher level of confidence and after-the-sale support than other rebuilds.
"In business since 1947, Pacific Truck has established itself as one of western Canada's foremost suppliers of truck parts and equipment," says Bill Fouch, Eaton's NAFTA aftermarket marketing manager. "Our newest Authorized Rebuilder promises to bring new business opportunities and many years of future successes with our mutual truck industry customers."
"Eaton's partnership with Pacific Truck further confirms our commitment to and culture of always delivering quality in the Canadian market place," adds Curt Maier, vice president for Crane Carrier Canada and Pacific Truck. "It is a winning combination, and our joint efforts will certainly bring additional value to our customers, associates and ownership and further separate us from the competition.
Additional Eaton Authorized Rebuilders are Power Train, Indianapolis, Ind.; TransAxle, Cinnaminson, N.J.; Valley Truck Parts, Grand Rapids, Mich.; and Anderson Brothers in Portland, Ore.
To be recognized as an Eaton Authorized Rebuilder, each rebuilder is  required to complete Eaton's technical and sales training, to meet Eaton's re-use and rebuild criteria, and must use 100 percent genuine Eaton content for all of the transmissions rebuilt as part of the program.
Eaton provides the program participants with enhanced warranty coverage, and marketing support, including signage and tags for the rebuilt units, promotional materials, and advertising support.