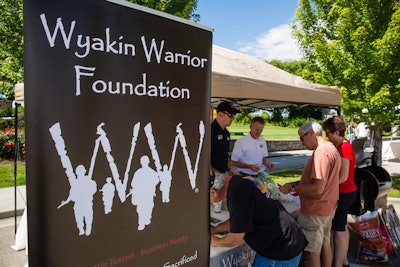 Minimizer is making a $20,000 donation to the Wyakin Foundation, which assists wounded veterans in adapting to civilian life.
"This is something very near and dear to our hearts," says Minimizer CEO and Chief Visionary Craig Kruckeberg. "The Wyakin Foundation serves as an invaluable resource in helping injured veterans transition to civilian life. These great people have served our country and deserve every opportunity to achieve success in the future."
"Minimizer has once again stepped up in a big way," says Brent Taylor, Wyakin executive director. "We can't thank them enough for their continued generosity. This will go a long ways in helping us assist wounded veterans."
The Wyakin program application process is open to wounded, ill or injured post-9/11 veterans who are currently enrolled or planning to enroll in a certificate- or degree-earning academic program.
"Our program is designed to support veterans who are committed to a successful transition into civilian careers through education," Taylor says. "We currently have Warriors seeking Professional Certifications, two- and four-year degrees, and graduate degrees."
"When we first heard about the Wyakin mission, we wanted to help in any way possible," Kruckeberg says. "This isn't a handout. It's about giving them the best chance to succeed."