The following comes from the February 2017 issue of Truck Parts & Service. To read a digital version of the magazine, please click the image below.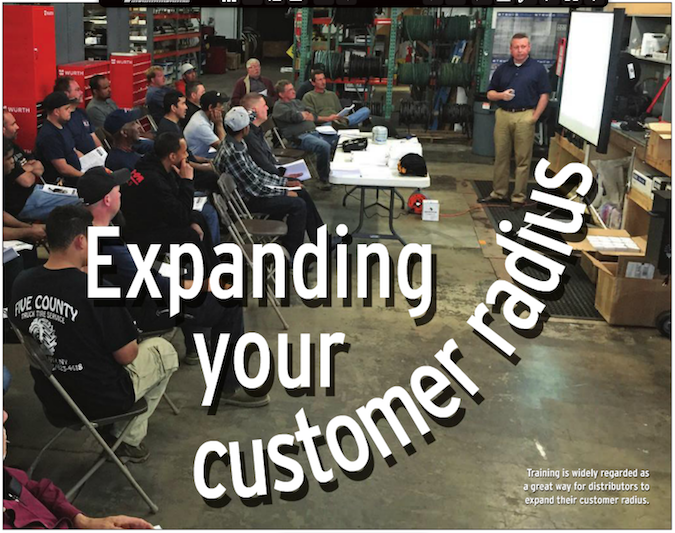 There may be no better method to grow a customer base than through expansion. New markets equal new customers and sales, but they also mean new investments, corporate structures and business planning.
That's not always doable.
For aftermarket businesses looking to expand their customer base without growing their footprint, the next best opportunity for growth is right under their nose.
By directing sales and marketing efforts to unearthing potential within an existing market area, aftermarket distributors can increase sales, discover new customers and generate revenue for a fraction of the cost of an expansion.
Though it might not seem like it, unknown sales opportunities can be found in markets you've covered for years. They can be found with existing clients; with customers you've always known of but never been able to land.
The key is in the messaging. With the right strategy, nearly every customer is attainable.
The first place to look when searching for sales growth is your own records. Customers buy from you but most don't buy exclusively from you. Turning a customer from an occasional patron or single-category buyer into a full-line purchasing partner is possible.
A good first step in this direction is zeroing in on related parts and prior purchases. In the case of the former, training inside and outside sales people to immediately recommend and promote related products is a quick and easy way to carve out additional sales.
That's been the status quo at Six Robblees' for many years, says President Andy Robblee.
"We have a jingle, 'Sweet Add-A-Line' [sung like 'Sweet Caroline], that we always refer to," he says. "It helps our people remember to always suggest those additional sales."
Though they lack the jingle, Long Is-land Truck Parts' President Bobby Naples says his sales team is trained to do the same. By taking advantage of supplier-led training courses, Long Island Truck Parts has trained its sales staff to identify parts that require kits or additional components during a transaction. They then instinctively know to present that information to the customer, which Naples says doesn't always equate to a sale, but does strengthen the customer to distributor relationship.
"It might not lead to a sale today, but we think it leads to other business," he says.
If nothing else, it eliminates a bad experience, Robblee says.
"If [a customer] drives 30 miles for a part and we don't ask him about the related part and he has to drive back he's going to be frustrated."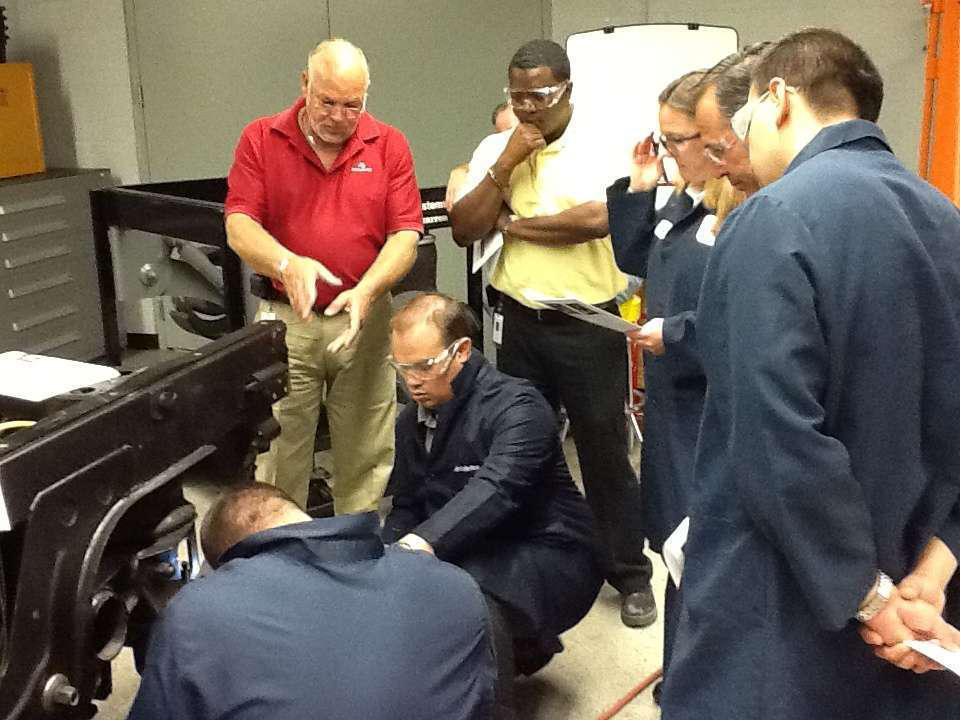 These constant reminders help to keep customers aware of a distributor's capabilities. Truckers are busy; just because they purchased one part from a distributor one time doesn't mean they'll always remember where they got it.
"I can think of many times where we've told a customer what we can do — they maybe have even used us for it before — and then they'll say, 'I didn't know you do that,'" says John Ferry, general manager at TransAxle. "Customers are human. They forget sometimes."
Like Robblee and Naples, Ferry says his sales team works diligently to combat that.
"It's like making the bed. You have to do it every day," he says.
And training isn't the only way to build such a habit. You also can incentivize. Commissioned inside sales people drive proactive sales efforts at Long Island Truck Parts.
"It's not like it's huge, but it's a motivator for our guys," Naples says. "They want to help our customers and they want to be rewarded for doing a good job."
Another tactic that helps expand existing customer sales is data analysis.
Sales may be naturally fluid, but that doesn't mean distributors should blindly accept major swings up or down the sales rollercoaster. Researching the purchasing habits of customers is a good way to recover lost sales and find new opportunities.
That area in particular has become a point of emphasis for Westrans, says CEO John Williams.
With the introduction of a new customer relationship management (CRM) tool for its sales team and corporate focus on sales analysis, Williams says Westrans has set out to better understand the needs and purchasing trends of its customer base.
"You lose about 5 percent of your business each year from existing customers and you have to find ways to recoup that," he says.
The program is still in its early stages, but Williams believes the resources will allow his salespeople to better track customer conversations and needs, so they can preemptively respond and suggest parts before customers call about them, or even recognize they need them again.
"[Our people] have been asking for it because it's what they want," he says. "You don't want to always do the same old, same old when meeting a customer. You want to be able to bring them more [information] to help them."
He adds, "This will give our people the ability to do their jobs better."
In the case of sales analysis, it's important to also recognize that distributors don't have to go it alone. Many aftermarket suppliers are performing the same analysis — and on a much larger scale — and are willing to provide data to proactive distributors who are trying to grow sales of their products. In some cases, this research can even lead to potential customers who were previously unknown.
"Almost universally distributors believe they are calling on everyone in their area, but most of the time they're not," says Steve Hansen, director of marketing at Minimizer. "It's just too hard to find all of the one- and two-truck guys and keep up with them."
Which is where a supplier comes in. By tracking website visits, social media impressions and email engagement, Minimizer can identify any truck owner who has so much as considered purchasing one of its products — and push those leads right into distributor's stores.
"All of what we do is driven toward getting a [potential customer] to fill out a form, which to us is like them raising their hand and saying they're interested," Hansen says. "After that, we'll call them or email them and direct them to our closest distributor."
And there are other data streams that are equally valuable.
At Inland Truck Parts, President Greg Klein says his team acquires market-specific vehicle registration and population data for every business segment — trucking, construction, agriculture, etc. — it serves. This data allows the company to not only determine the potential number of vehicles and customers around its locations, but also helps guide them in positioning their outside sales force to have access to as many customers as possible.
"We have a map that allocates every square inch within our stores," Klein says. "We make sure that we don't have a Bermuda Triangle."
Another data source, RigDig Business Information (a Truck Parts & Service sister company), helps distributors target potential customers based on a range of criteria, including vehicle inspection data and fleet travel patterns.
"Inspection data can help distributors and repair centers identify fleets within their area with trucks that have been put out of service for brake or lighting issues," says James Vogel, vice president of analytics and professional services, Rig Dig. "We can also target fleets that may not be within a distributor's area, but whose trucks travel through their area and might need parts or service."
It's also important to note that market areas can be expandable. Doubling a coverage area may require a new location, but tacking an extra mile or two on a coverage radius does not.
Robblee says he's green lit a few sales people to test the waters on expanding their regions at various points over the years.
"Sometimes it makes sense to look at a new territory," he says. "We try to find smaller areas where there may be an opportunity … We'll send a sales person in there and if they're optimistic [about the market], we'll give them some time."
Most suppliers aren't opposed to hopping into a sales person's truck, either.
Joining distributors for sales calls is a regular occurrence for Meritor's nationwide sales force, says Doug Dole, general manager, Sales, North American Aftermarket. Dole says Meritor specifically likes to send its regional sales people on calls with new distributor partners, or in cases where an existing distributor is adding new Meritor categories or product lines.
"That's one of the most effective ways to turn over new leads," he says.
Certain marketing strategies can be equally valuable for finding new sales opportunities.
One tool that's paying huge dividends at TransAxle is training events. Working with suppliers, Ferry schedules regular training courses at TransAxle locations across the Eastern U.S. These events are geared toward aiding customers while also showcasing the supplier relationships and parts availability found in the TransAxle network.
TransAxle is a specialty distributor, but for the product categories they serve, Ferry says there's virtually nothing they can't do. Each training session helps reiterate that.
"We are still in a relationship-type business. We want our customers to be able to trust who they are dealing with," he says."We get a tremendous amount of requests for training," adds Dole. "We have training vans that move from region to region to provide training directly to customers at 'Fleet Night' type events."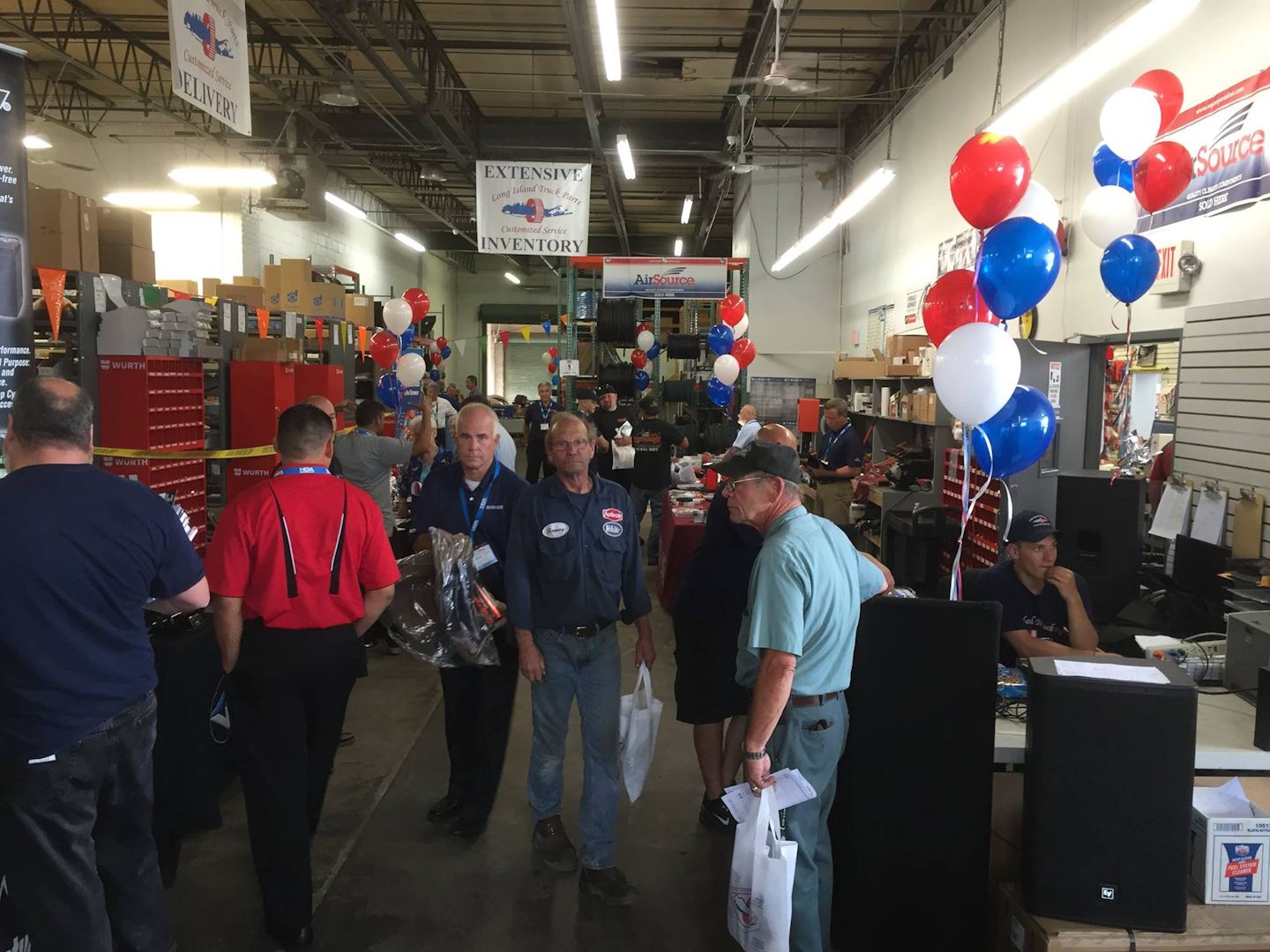 Any event that brings customers into your facility is worth considering, adds Klein. Inland Truck Parts has been holding training events across the Great Plains for years. Klein says the focused events are a great way to build customer loyalty. But they aren't the only option for growing sales. He says facility open houses — scheduled around customer availability — also have proven to be great showcases for Inland's inventory and services.
"Seems like there's always a customer who has never come to our facility that will come [to an open house], and invariably they'll say, 'I didn't realize you did this,' 'I didn't know you have that,'" Klein says. "You can tell them over and over, but sometimes they have to come in and see it."
These events can be enhanced by traditional marketing. Klein says Inland Truck Parts will send print and emailed invitations to customers before events, and Dole says tying events into sales blitzes can deliver customers to a facility prepared to buy.
At Westrans, Williams says he tries to partner with suppliers when building any marketing document. He says this helps Westrans promote new products and technology that customers may need to service for the first time.
"Technology changes quite dramatically," he says.
Marketing to new or undiscovered customers isn't quite as easy, but it's not impossible. Klein says Inland Truck Parts will occasionally purchase billboard advertising in new markets as a way to alert customers to their services.
Hansen says this is an area where supplier-provided leads can be invaluable.
If Minimizer provides a distributor a lead on a customer who clearly wants a fender or floor mat that enables the distributor to make an easy sale. But if that customer needs those products, at some point they'll need everything else, too. They also might need more fenders and toolboxes, says Hansen. A customer buying one product doesn't necessarily own just one truck.
"Once we've sent [the customer] to the distributor, I think it's up to the distributor to collect and use that customer data and start calling on them," Hansen says. "I think if that customer buys a fender and leaves and a distributor doesn't do anything with that, then that's a real problem. For both of us."
Then there's the wildcard: word of mouth. When a customer walks out a distributor's front door, there's no telling who they will tell about their experience. With quality customer service and a focus on solving problems, distributors can give themselves a fair chance at a good reputation.
"It sounds overly simplistic but if you can build your reputation — if you have customers who are satisfied with you — that's one of the best ways for someone to give you that chance," Klein says. "Anyone can say 'we're the best,' but when a customer says it about you, that goes a lot further."