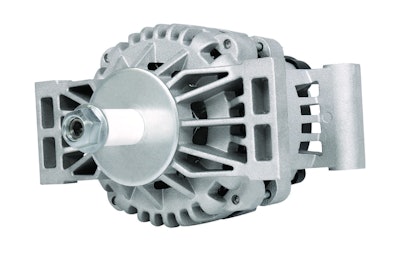 The LoadHandler Power Products all makes starter and alternator line now offers six new alternators and starters in a variety of application configurations to provide 100-percent new, drop-in replacement coverage for popular medium- and heavy-duty vehicles.
LoadHandler Power Products starters and alternators are a value- and solutions-driven line of rotating electrical products that are fully application tested for medium- and heavy-duty applications. Each LoadHandler product was engineered to meet and exceed OEM specifications and carries a one-year warranty.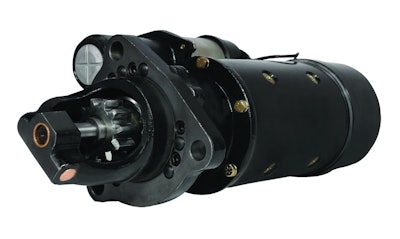 The new medium- and heavy-duty LoadHandler alternator series – a reliable source of power in a high-efficiency, high-output package – now includes 140-, 150-, 160- and 200-amp coverage in several brushed and brushless designs engineered specifically to meet application
The new LoadHandler starter series – utilizing a high-torque, high-efficiency design to provide fast, reliable starting power – now includes heavy duty gear reduction and straight drive starters, precisely engineered for common medium- and heavy-duty applications.
"LoadHandler Power Products provide reliable performance at a value-driven price," says Jonathan Smith, assistant director, aftermarket sales and marketing, Prestolite Electric. "For medium and heavy duty applications where performance is critical, the extensive new line of LoadHandler 100-percent new, drop-in replacement starters and alternators provides a robust solution that can impact your bottom line."