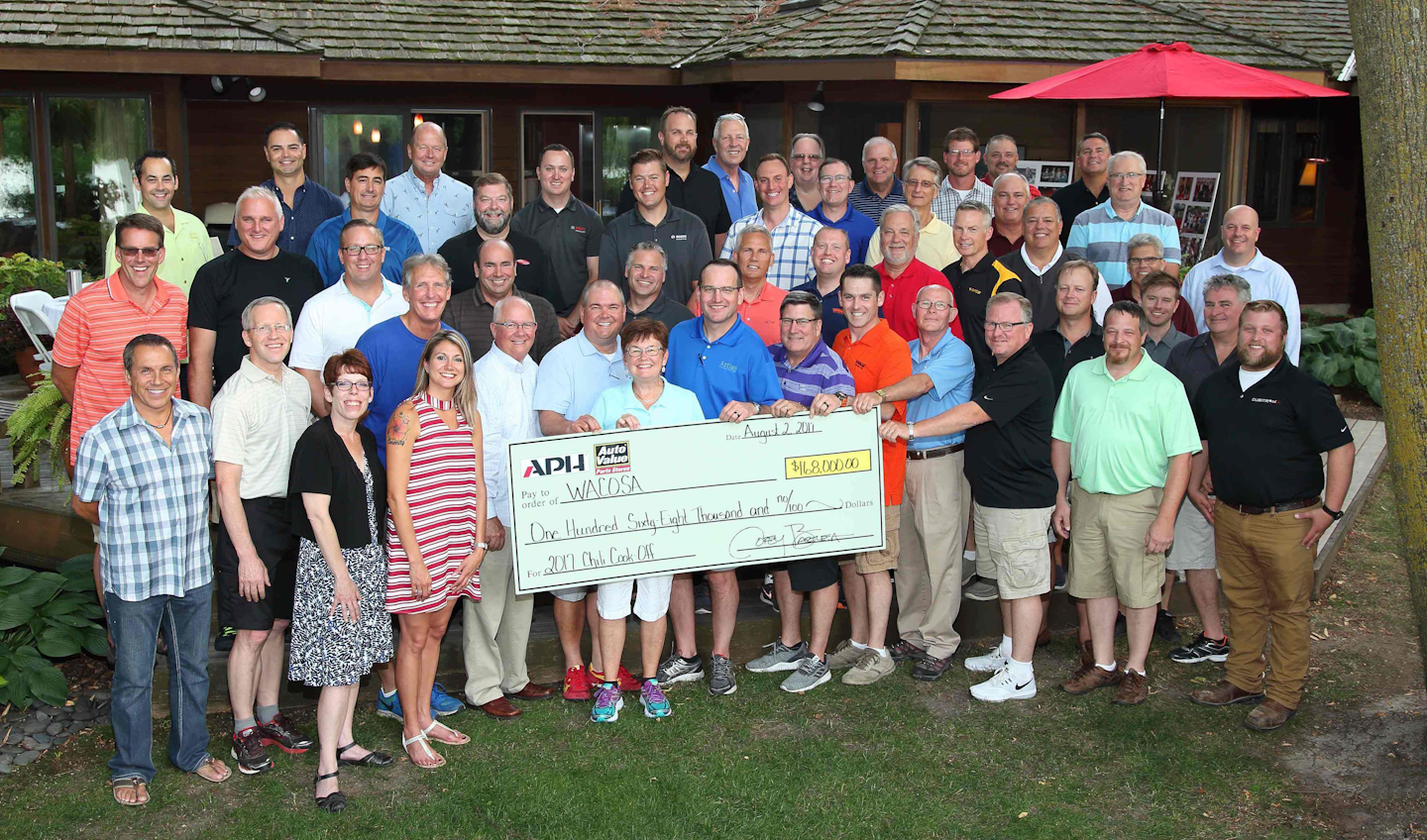 Automotive Parts Headquarters Inc. (APH) hit an incredible milestone this month.
In partnership with almost 50 manufacturers' representatives, APH helped raise $168,000 for WACOSA, a non-profit day program for adults with disabilities in central Minnesota.
APH announced the donation earlier this month at the 87th Annual Auto Value Product Expo Tour, where a check was presented to Steve Howard, executive director of WACOSA.
"On behalf of all of us at WACOSA, we are incredibly honored to be the annual recipient of this incredible donation," he says. "This effort, led yearly by the Bartlett family and APH, provides us with the resources to assist hundreds of individuals with barriers in their lives to make future dreams reality. APH, the Bartlett family and these amazing suppliers make up a powerful team, of which we are excited to be a part. Our successes, and the successes of those we serve, are their successes."
"I'm amazed by the support we've received," says Corey Bartlett, president and CEO of APH, which is a HDA Truck Pride distributor. "Surpassing this year's goal of $150,000 speaks volumes about the generosity of our industry. Every dollar raised will go a long way towards advancing WACOSA's mission. Simply put, we couldn't be more proud of our supplier partners."
WACOSA will use the donation to help provide meaningful work for more than 600 people and connect its workforce to local businesses.