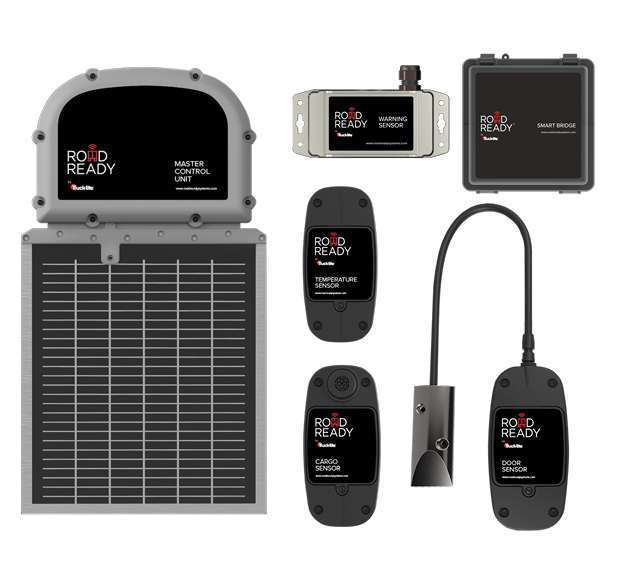 Truck-Lite Co., LLC, has released product for the new Road Ready trailer monitoring and communication system.
According to Truck-Lite, the Road Roady system is the most complete trailer telematics network in the industry. It creates the industry's first true "smart" trailer with its solar-powered Master Control Unit (MCU). With its military-grade solar panel and 10-year, quick-charging battery, the MCU continually monitors and transmits crucial data from customizable Road Ready sensors to an intuitive user interface – all without requiring power from a tractor, the company says.
"What sets Road Ready apart from any other system is its ability to monitor all trailer components while being untethered," says Rob Richard, vice president and general manager of Road Ready. "Installation is quick, with no holes to drill or wires to run, and fleets can determine whether a trailer is ready for dispatch without needing to hook it to a power unit – saving valuable time and, ultimately, money."
Truck-Lite says the Road Ready system offers a variety of wireless, peel-and-stick sensors that communicate with the MCU, relaying data regarding tire pressure; LED light-out detection; anti-lock brake systems; unauthorized door openings; cargo fill/movement detection; cargo temperature; trailer arrival and departure notifications; and GPS with different MCU reporting capabilities (geofencing, motion sensing, panic or scheduled reporting and Hypertracking).
Unlike other telematics systems, event-based data is reported in real time to a convenient, user-friendly desktop dashboard from a completely untethered control unit. And, with more sensors than any other option available, Truck-Lite says the Road Ready system can be customized for any customer solution, even those with alternative trailer monitoring and LED lighting platforms in place.
"Road Ready is completely agnostic, which means it communicates with existing ABS, tire and LED lighting systems a fleet might already employ," says Brian Kupchella, president and CEO of Truck-Lite. "Between its variety of sensors and network of compatible platforms, Road Ready is the most comprehensive telematics solution available."
In addition to reporting up-to-the-minute alerts from crucial areas of road-readiness, Truck-Lite says the Road Ready system maximizes an organization's efficiency by expediting the pre-trip inspection process, something even the best drivers don't always complete. Road Ready communicates key data points to the dashboard, even when a trailer is sitting in a yard. As a result, customers can confidently dispatch trailers they know to be free of issues, ensuring driver safety and more uptime while avoiding costly CSA violations, the company says.
"Regardless of the size of the fleet or the industry it serves, Road Ready places key information at a fleet's fingertips," Richard says. "The combination of long-life sensors and the intuitive Road Ready dashboard helps any fleet make better business decisions."