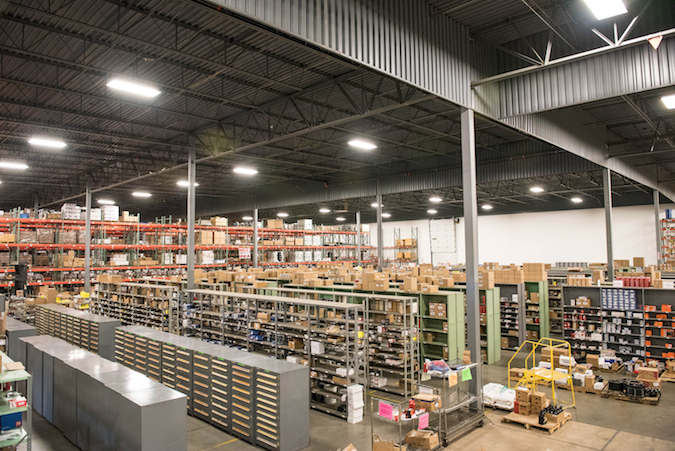 An impressive past is shaping the future at Drive Train Industries. For more than 70 years, the Colorado-based distributor has made its name by putting the service in service provider.
"If you look at the success of our company, a lot of it comes from the expertise we bring to the market and to our customers," says Jim Burke, president and CEO. "That's how we set ourselves apart. We have the internal expertise within our operations to serve all our customers' needs."
Looking back, Burke says that's been the company's priority since its inception.
Founded in the wake of World War II by John Burke and Elder Rosegrin as a brake and clutch service facility (aptly named Brake & Clutch) in Denver, the business has grown steadily but assuredly.
Not long after its founding, John Burke's sons would join the business, each bringing their own area of specialization under the company's umbrella and allowing it to grow while maintaining its reputation as the area's preeminent product experts.
"My father brought in transmission and differentials, my uncles added gearing and PTO," Burke says. "They each had something else to add."
By the 1970s the company was operating repair, maintenance and rebuilding work for nearly every heavy vehicle component. It had long eclipsed its brake and clutch origins and, in 1979 was renamed Drive Train Industries.
It was also during this period the company first expanded its coverage area. Thanks to its burgeoning reputation as Denver's finest parts and service operation, the company grew throughout the Rocky Mountain region. Today, Drive Train Industries operates nine locations across three states and employs 121 people.
A two-time Truck Parts & Service Distributor of the Year finalist (the company previously won the award in 2003), Drive Train Industries continues to thrive because it continues to evolve.
"One of the things we kind of hang our hat on is being at the leading edge," says Burke.
"I think a smart fellow in this industry realizes that things aren't the same as they were 20 years ago," adds Bruce Sommerville, vice president and COO. "We try to be very forward thinking in terms of our product offering and what we can do [for our customers]."
And Drive Train's inventory is built to be second to none, he says.
"There are tons of places to buy those commodity items, but not as many places to buy the C, D and E items. We're the people in the marketplace who stock those."
The company also leans heavily on technology. Drive Train uses wireless handheld devices to optimize order fulfillment, implemented ERP software into its operation in 1999 and features the newest service technology across its component and vehicle repair facilities.
The technology not only makes Drive Train more efficient, but also more enticing for the next generation aftermarket employee—the employees who will be expected to maintain the company's expert reputation for another 70 years.
"We really have to push to develop that next generation," says Burke. "Our people are what make us successful."