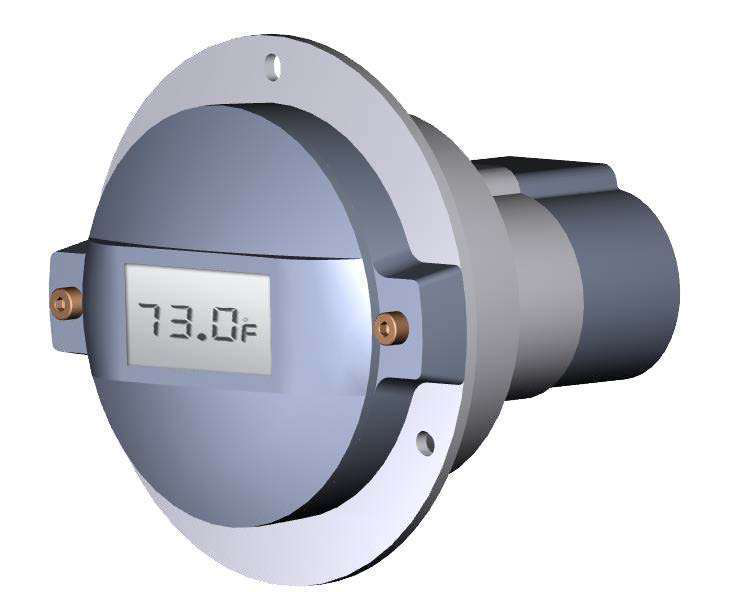 Anytrek Corporation releases ThermoTrack, an online digital tanker thermometer which includes a GPS tracker as well as a 4G/LTE modem and provides hourly updates on road tanker cargo temperatures and location.
Designed to be a screw in replacement for existing analogue tanker thermometers, Anytrek says ThermoTrack does away with the requirement for frequent stopping to record cargo temperatures and to recalibrate the analogue thermometer. It is totally self-contained, requires no modifications to the tanker and can run on its internal batteries for up to 12 months, reporting every 60 minutes to Anytrek's secure cloud based servers via the 4G/LTE spectrum.
"We talk to many large trucking firms and specifically we try to understand what their pain points are that currently are not being resolved. At Anytrek we have the complete design, development and prototyping resources in-house which allows us to be proactive in coming up with solutions to meet these needs," says Larry Stocker, channel director for Anytrek.
Furthermore for redundancy and security, 12 months' worth of rolling data is saved in the internal flash memory as a double secured data backup. Anytrek adds real-time battery levels are displayed on the portal and low battery warnings will be sent as a mobile alert and also appear on the web portal.
The data rich web portal and smartphone apps provide the ability to view real time location, route and temperature data and provides a verifiable record of the cargoes condition throughout the entire trip.
ThermoTrack has been designed to meet the new FDA requirements as well as improve delivery efficiencies and reduce costs by removing the need to pull over, calibrate and check cargo temperatures, the company says.