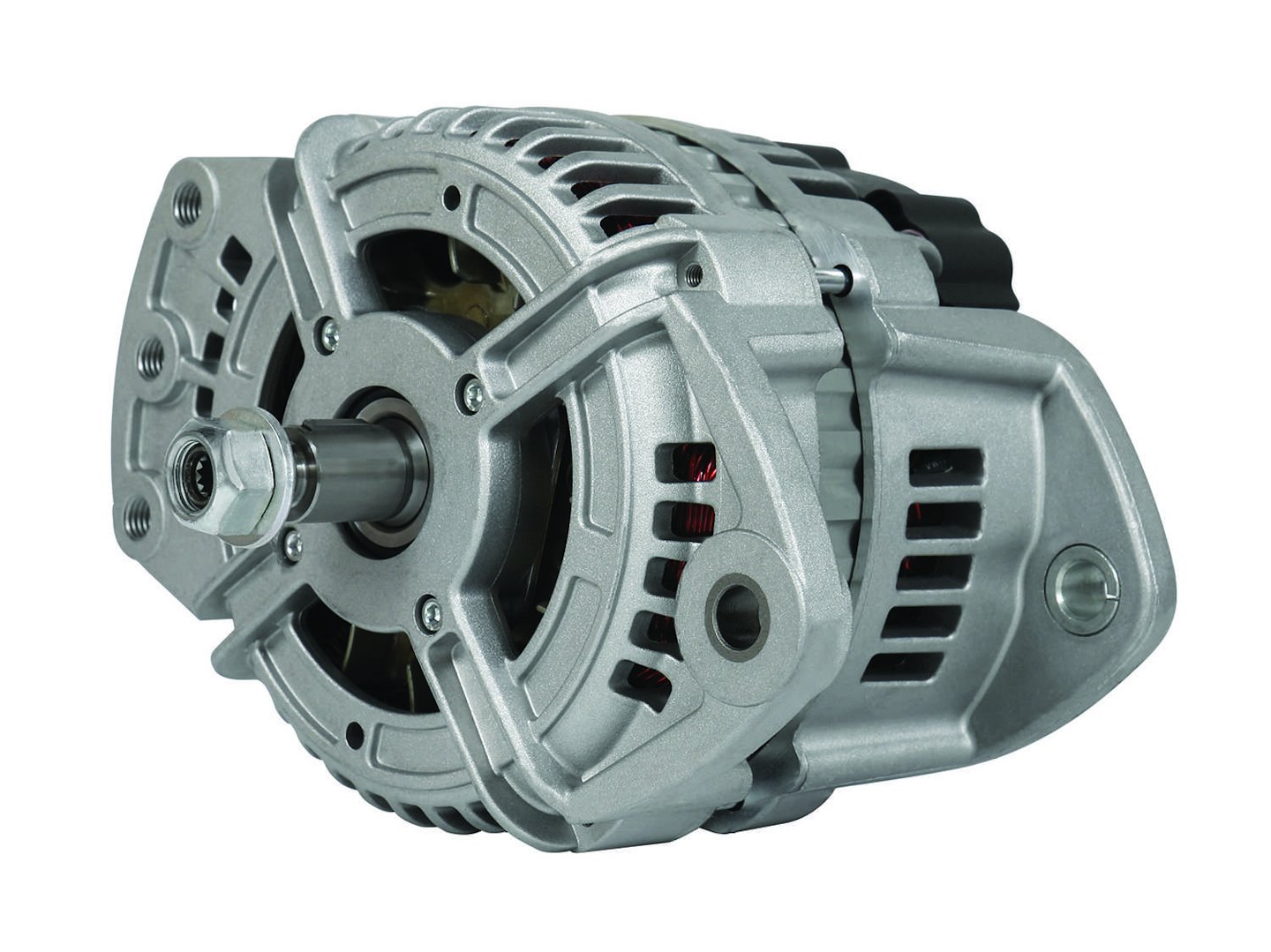 Prestolite Electric has launched the AVi168, a new 24V, 150-amp alternator from Leece-Neville Heavy Duty Systems.
Prestolite says the new alternator is designed to offer consistent, high-output power and superior resistance to extreme temperatures, thanks to its dual internal fan design.
At a weight of only 29 lb. and offering at least 40 more amps at engine idle over other models, the AVi168 drop-in replacement alternator offers the best power-to-weight ratio in its class. Also available from Prestolite is the AVi168W, a battery-less variation that is ideal for use in many applications, the company says.
"Our new AVi168 alternator is engineered to thrive in the most demanding heavy duty environments and applications, offering superior durability, high-temperature resistance and consistent output," says Jonathan Smith, assistant director of aftermarket sales and marketing, Prestolite. "In addition, our battery-less version of this powerful new alternator is a perfect solution for bus air conditioning systems and similar climate control applications that require extreme power at low speeds."
Prestolite says each 100-percent new AVi168 alternator features technology designed to increase vehicle uptime, facilitating reduced operating and maintenance costs for fleet operators. For the AVi168W battery-less version, the addition of a DR-03 capacitor is recommended, the company adds.