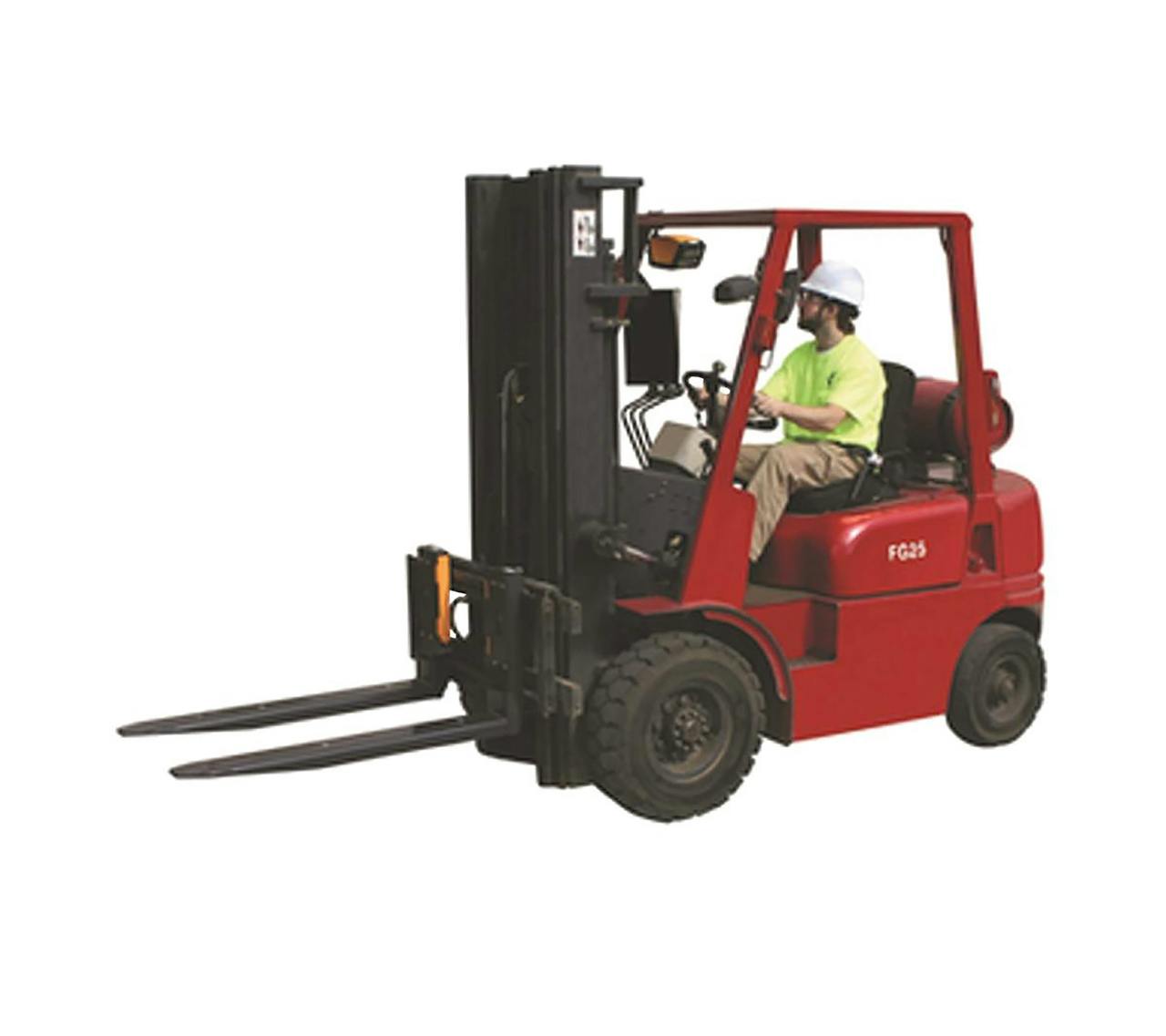 Fairbanks Scales Inc. has launched the mobile-weighing BlueLine Series Forklift Weigh Fork System for weighing pallets, boxes, crates and forklift loads. Freight companies, warehouses and inventory management facilities can speed the weighing process, increasing profits through reduced weighing time, increase shipment accuracy and improve product tracking, according to the company. The system includes the weigh forks, an instrument mounting bracket and power couplings.
The BlueLine Series Forklift Weigh Fork System converts an existing Class II or Class III cleat-type forklift into a mobile scale. Completely wireless, the BlueLine weigh forks use a rechargeable battery pack that works independent of the forklift. Weigh fork batteries hold their charge through 180 hours of continuous use, and they are easy to remove for recharging. The BlueLine Series instrument can be powered by a rechargeable battery, or it can be wired to the forklift's battery power. The system has models certified as "legal-for-trade" and remain accurate, even if the forklift is operating on uneven floors or with a tilted mast.
Fast, easy installation and factory calibration enable the BlueLine Series Forklift Weigh Fork System to be up and running in minutes, according to the company. Simple to mount on most cleat types, the new system does not require hydraulic lines, cables, hoses or adapters. After the forks and instrument are secured and powered on, wireless Bluetooth technology enables instant communication between the BlueLine weigh forks and instrument, the company adds.