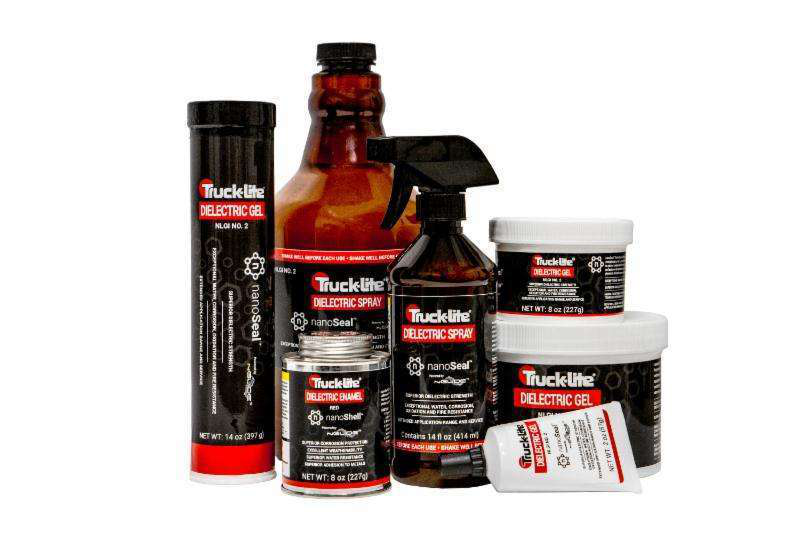 Truck-Lite has released its nano family of dielectric products.
Powered by patented and patents-pending nGlide technology, Truck-Lite says the new line of anti-corrosion products is engineered to prevent and inhibit corrosion and provide enhanced barriers to moisture on the nano level — adhering to microscopic imperfections on even the smoothest of surfaces.
This development comes in direct response to the increasingly invasive and damaging corrosive materials on the road over the last several years; as corrosives become more advanced, so must the products used to combat them, the company says.
"The new nano series drastically reduces the threat of electrical system malfunctions, corrosion and oxidation when compared to other products," says Brad Van Riper, Truck-Lite's senior vice president and chief technology officer. "This offers fleets a premium product to help extend the life of their electrical system components by combatting corrosion before it's even visible."
Available only from Truck-Lite, the nano series includes nanoSeal, which is available in spray and gel applications for use in lighting, battery and engine assemblies, and nanoShell, which is a paint-on enamel, perfect for protecting battery terminals and other contact points. The company says both nanoSeal and nanoShell offer superior hydrophobic properties, an operating temperature of -40°F – 400°F and enhanced protection from breakdown caused by high temperature and voltage.
Truck-Lite says nanoSeal is available in 8- and 32-oz. cans, 1-, 2- and 5-oz. tubes, 14-oz. cartridge, 14-oz. spray bottle and 64-oz. spray refill. nanoShell enamel is available in a 12-oz. can with included brush applicator.