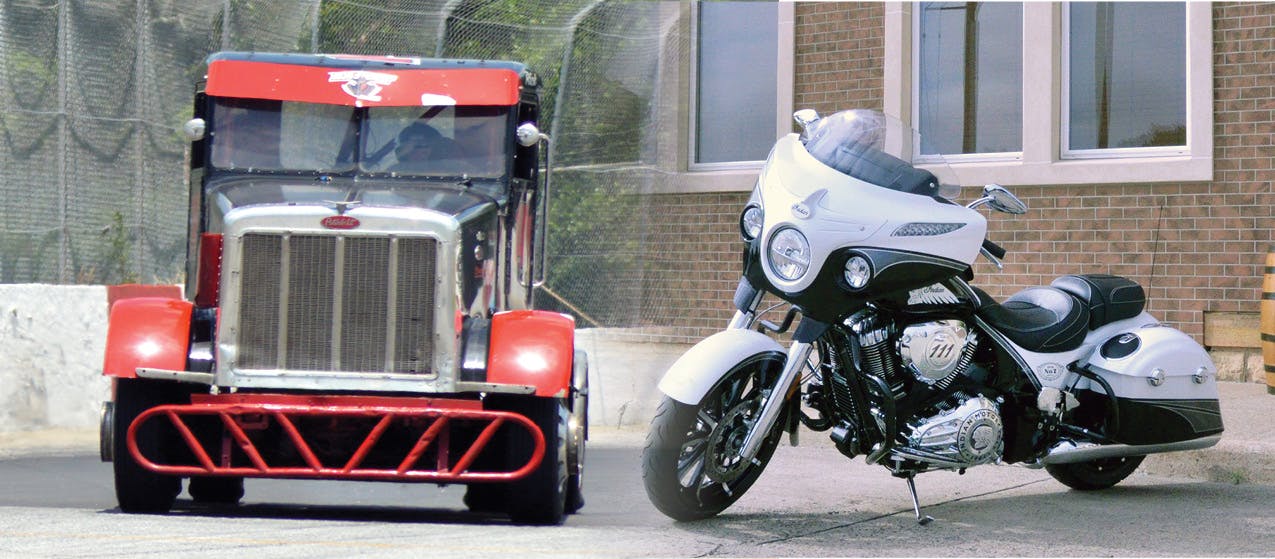 Minimizer's #RespectTheDriver promotion, its largest ever, is entering the home stretch.
The #RespectTheDriver promotion features more than $80,000 in prizes and has two major prizes up for grabs, a 2017 Limited Edition Jack Daniels Indian Chieftain Motorcycle and a Bandit Big Rig Series race-ready truck.
The contest ends March 31, and Minimizer says the two major winners will be notified May 10.
"I think I may have lost my mind," says Minimizer Chief Visionary Craig Kruckeberg. "It's a big investment, but we need to give back to the drivers and owner operators who represent our true customers. They're the ones who built the Minimizer brand."
To qualify to win the Jack Daniels Indian Motorcycle, customers can order the Minimizer Comfort Package from any authorized Minimizer distributor. The Comfort Package includes a Long Haul Series Mattress, a Long Haul Series Seat, and a set of Custom Molded Floor Mats.
"Indian only made 100 of these 2017 Limited Edition Jack Daniels bikes," Kruckeberg says. "This is an incredibly rare opportunity to own an amazing collector's item! It's a must-have for any Jack or Indian fan."
To enter to win the Minimizer Bandit Big Rig Series race-ready truck, Minimizer says customers can order the Bandit Package, which consists of a set of Fenders, three Work Benches (one of each size), and a Tool Box.
"I'm a Bandit myself and I wouldn't trade the experience for anything," Kruckeberg says. "To get a race-ready truck for free? You can't beat that deal!"