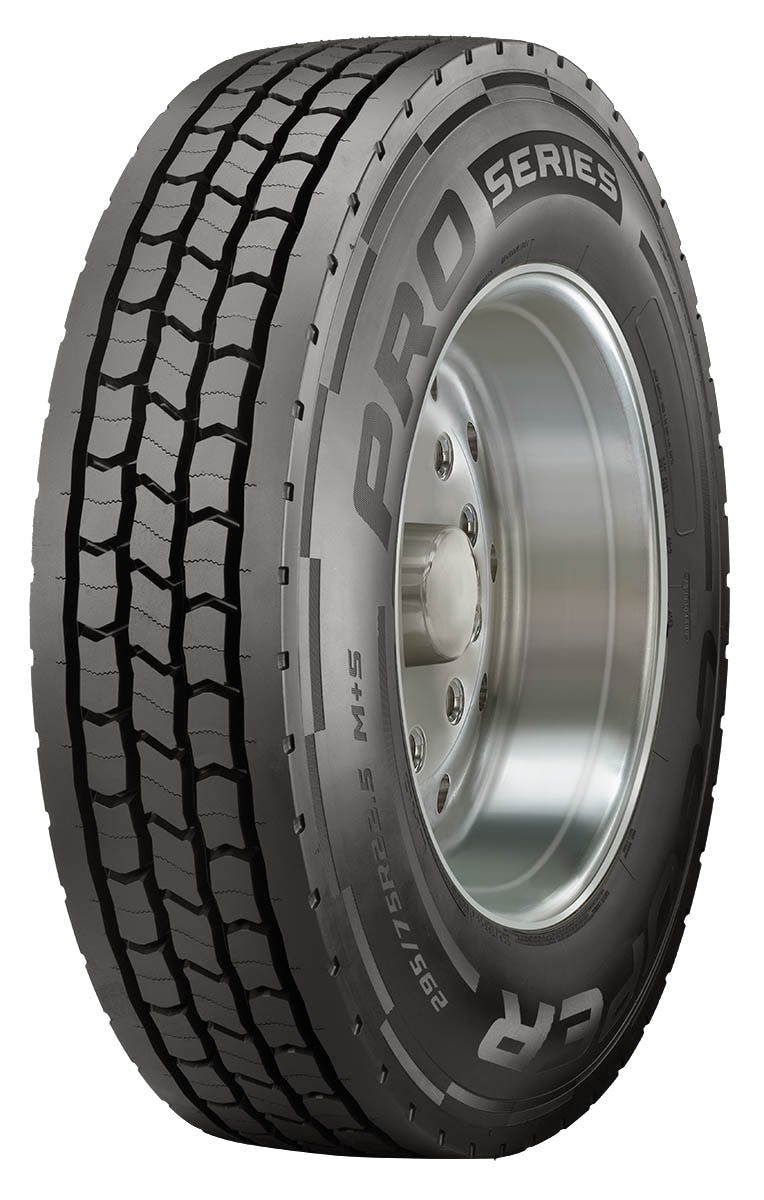 Cooper Tire & Rubber Company introduced Cooper brand truck and bus radial (TBR) tires Sunday at ATA's Technology & Maintenance Council (TMC) Annual Meeting in Atlanta.
Designed and engineered to deliver quality and value, Cooper says its TBR tires have been developed for vehicle owners to reduce their overall tire program costs and are offered in three series based on application – PRO Series for long-haul, WORK Series for regional-haul, pick-up and delivery, and SEVERE Series for mixed service.
"We are excited to expand our TBR business with the launch of our Cooper brand TBR tire lines. Fleets are continually faced with the pressure of lowering their operating costs, and tires are an area that can have a big impact on meeting those targets," says Gary Schroeder, director of Cooper's Global Truck and Bus Tire Business. "Our North American team of engineers developed the Cooper brand truck tires with a focus on lowering the total cost of ownership for fleets, making these tires an attractive choice.
"Cooper will also continue to offer the Roadmaster brand, which has provided quality products primarily to owner-operators and trailer manufacturers for more than a decade."
Cooper says its commercial PRO Series tires are built with proprietary compounds and tread designs that provide a balance of fuel efficiency and long miles to removal, while WORK Series tires balance fuel efficiency and tread life with scrub resistant properties. The SEVERE Series is engineered for the most demanding applications, with tires built to withstand heavy scrub and cut/chip environments. Cooper adds all of its brand TBR tires have a full width, four steel belt package to provide the casing integrity needed to handle multiple retreads.
The company adds Cooper brand TBR tires are SmartWay verified for fuel efficiency and are backed by a premium seven-year, two-retread warranty with full replacement value on the first 50 percent of tread life on all PRO Series and WORK Series tires.