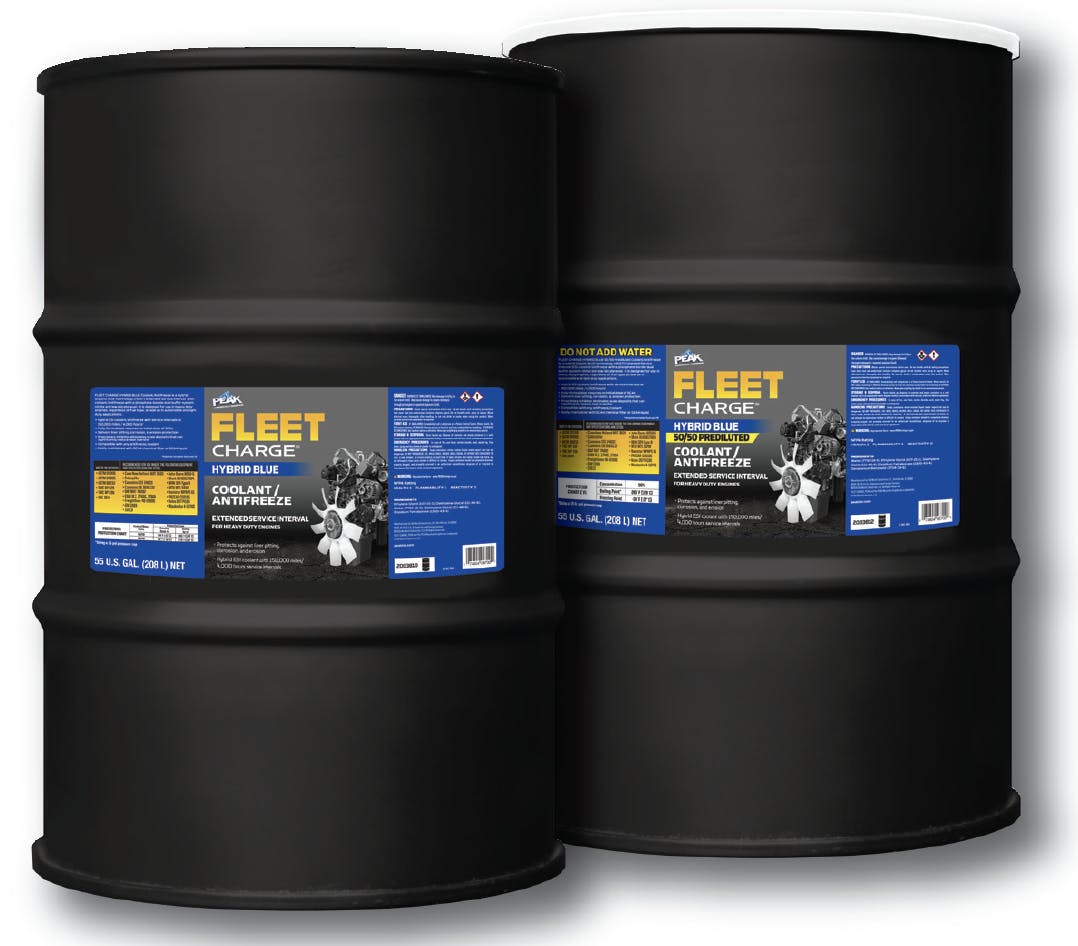 Old World Industries' Peak Commercial & Industrial Fleet Charge brand introduces its newest heavy-duty coolant, Hybrid Blue.
The company says Hybrid Blue is a Hybrid Organic Acid Technology (HOAT) Extended Service Interval (ESI) coolant/antifreeze with a phosphate-borate dual buffer system and low silicate level. Old World says this technology has been formulated for use in all heavy-duty engines, regardless of fuel type, as well as in automobile and light-duty applications.
Blue in color, Old World says this new fully formulated competitive product simplifies coolant maintenance while extending service intervals up to 150,000 miles (260,000 km) or 4,000 hours of operation. Old World says it is designed to work with liquid and slow-release Supplemental Coolant Additives (SCA) available in the market today.
"Fleet Charge Hybrid Blue coolant/antifreeze adds an important technology to our heavy-duty line, providing a perfect fit for those customers accustomed to using a blue HOAT coolant to maintain their equipment," says Mark Alexander, director of product management for coolant at Old World Industries.
As a leader and innovator in the industry, Old World Industries says it is always looking to improve its product offering. Commercialized in bulk, drums and totes in both 50/50 prediluted and concentrate, this HOAT formula fits between current products, Fleet Charge and Final Charge coolants, the company says.