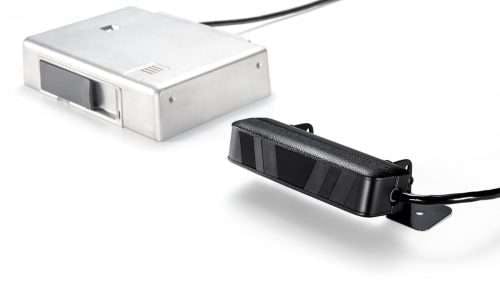 Denso introduces a retrofittable driver status monitor is designed to check for distractions, drowsiness, sleep and inappropriate posture based on the driver's facial image, which is captured through a camera installed in the cabin.
According to Denso, if drowsy or distracted driving is detected, the monitor voices an alert, and the driver's condition is recorded on a SD card. An operations manager and the driver can review the driving status, the number of voiced alerts and an image of the driver when the alert was triggered. Denso says the driver's condition also can be notified to the operation manager in real time, making it possible to caution the driver and take quick action in the event of an emergency.
Additionally, Denso says the monitor can be linked with a telematics device and a cloud-based digital tachograph.