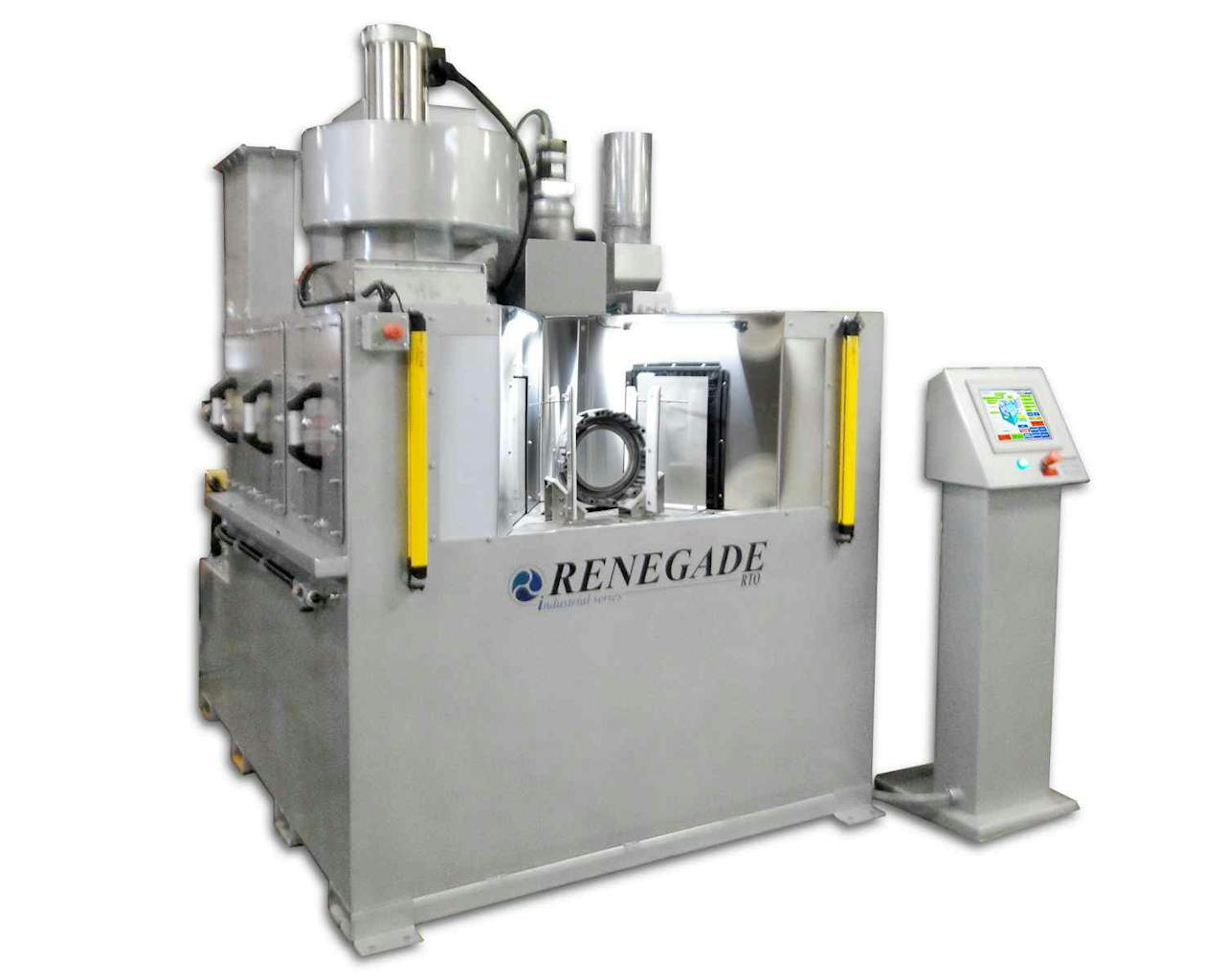 Service Line Inc. has released the Renegade I-Series RTO Return to Operator Wash/Dry Carousel Parts Washer, which is designed to deliver precision cleaning and drying of industrial components without solvents to lower environmental impact, increase automation and reduce labor costs, according to an announcement. The Renegade RTO cleaning and drying system boosts cellular operations and is designed to interface with robotic loading and unloading that is at the forefront of Industry 4.0 high production, repetitive cleaning operations.
The Renegade parts washer transports parts via gear-driven carousel operation and the wash zone contains strategically-placed wash nozzles to deliver high-pressure force that cleans hard-to-reach cavities. The dry zone utilizes heated re-circulating blow dry plus an air knife to thoroughly dry components with blind holes. The large Allen-Bradley monitor has user-friendly touch-screen PLC/HMI controls for a range of programmable settings.
The Renegade I-Series RTO Return to Operator Wash Dry Carousel Parts Washer provides cleaning and drying in a compact footprint. Safety features include dual safety light curtain and multiple e-stops. Removable panels allow access to wash and dry chambers for easy-access user maintenance. Custom fixture designs enable quick fixture/part changeover, according to the company.
Industrial applications for the Renegade parts washer include automotive engine and transmission components, industrial parts cleaning, remanufacturing facilities, CNC machining facilities, production machining facilities and transportation production centers.