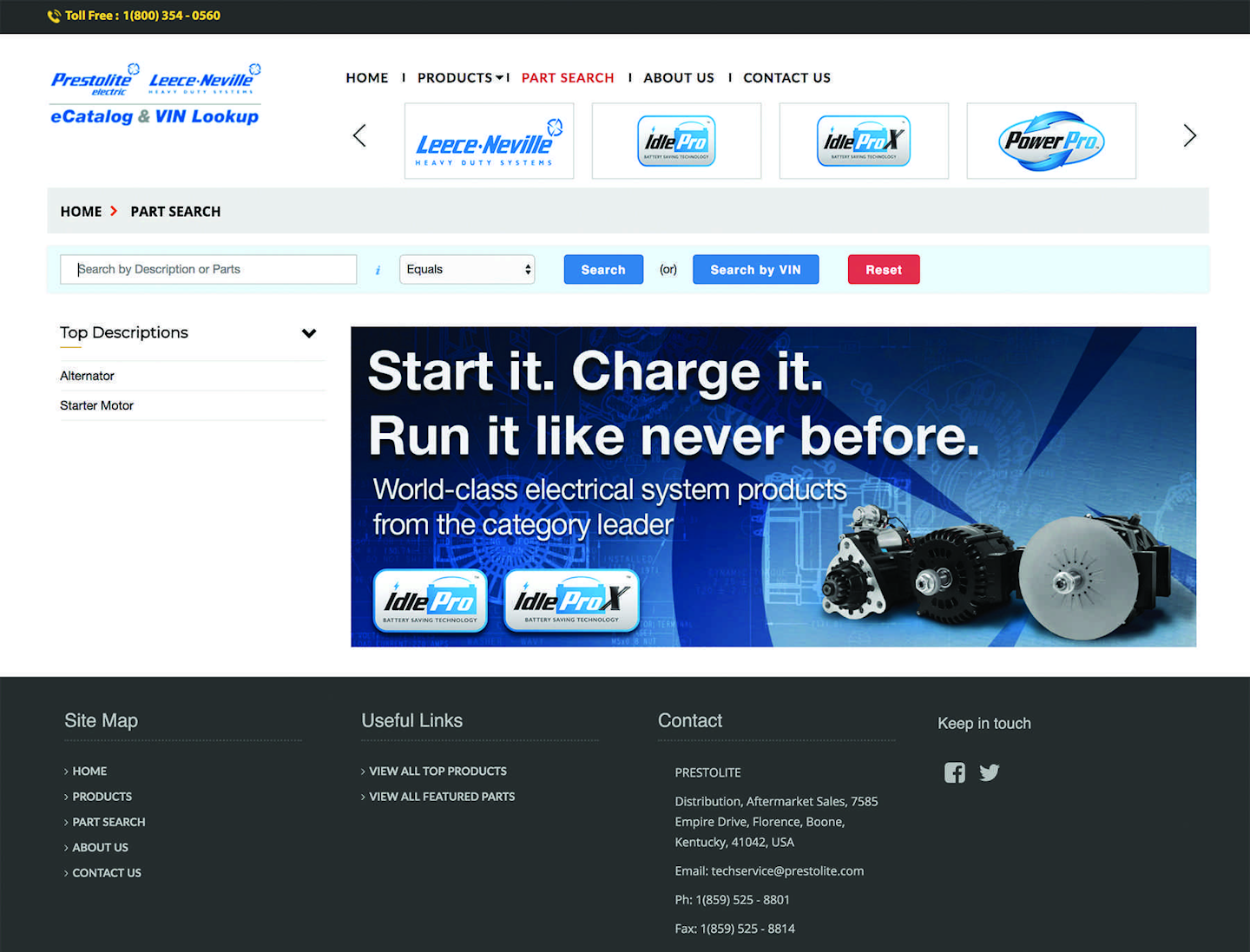 Parts distributors, service writers, counter people and professional technicians can now look up Prestolite Electric/Leece-Neville Heavy Duty Systems rotating electric products for popular heavy-duty applications through Prestolite Electric's new VIN and eCatalog website, according to an announcement.
"We want our customers to find the right replacement part for applications faster and easier," says Jonathan Smith, assistant director of aftermarket sales and marketing, Prestolite. "This new website makes it easy for users to look up parts by VIN or quickly narrow down results for replacement starters and alternators using a variety of search terms and categories."
Featuring a mobile-friendly layout, the new website enables visitors to navigate Prestolite's product catalog, including IdlePro and IdlePro Extreme alternators and PowerPro and PowerPro Extreme starters. Users also can take advantage of the website's search function to look up parts by part number (complete or partial), part description, VIN number or brand. Parts searches can be narrowed by product attributes, such as voltage, kilowatt rating, mount type, pinion pitch, amperage, polarity and more.
Once an alternator or starter is picked, users can review detailed product specifications and application information. Visitors also can find a range of informational videos offering helpful tips and highlighting products from Prestolite and Leece-Neville.