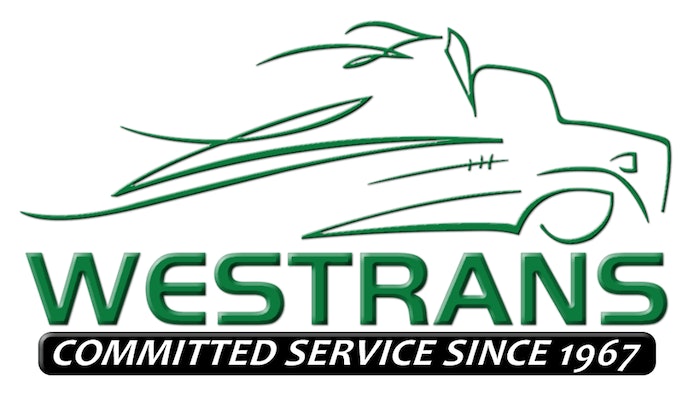 Late last month Trucks, Parts, Service released its finalists for the 18th annual Distributor of the Year award. All of the finalists this year were again selected through open industry nominations, and over the next several months, we will be regularly featuring each business on this website and on the pages of Trucks, Parts, Service.
Those features continue this week as we check in with 2019 Distributor of the Year finalist Westrans.
This is the first time Westrans has earned a nomination for the Distributor of the Year award. The answers below were provided by Westrans CEO John Williams.
When was your business founded, and by whom?
Westrans was founded in 1967 by local entrepreneur, Adrian Cancilla. When we first began, we were a small light-duty remanufacturer who specialized in the rebuilding of transmissions and differentials. After only a few short years, we grew to become the largest automatic transmission rebuilder in Manitoba. We opened our first retail parts store in the early 1970s, and in addition to this we also expanded our remanufacturing line to include brakes and driveline. Fast forward 52 years, to today, Westrans has three retail parts stores servicing Canada, an extensive line of quality remanufactured parts, and we continue to remain a prominent force in the heavy-duty industry.
How many locations do you have?
We currently have three locations across Canada situated in: Winnipeg, Manitoba; Regina, Saskatchewan; Thunder Bay, Ontario.
How many employees do you have?
Altogether, we have 79 employees who work for Westrans.
What is your company's value proposition?
Getting the right product to our customer, in the time-frame they need it. Many of our customers who come to us need to replace a part on their vehicle that has abruptly broken, thus making their vehicle inoperable. It's important to us to get them back on the road as soon as possible as their livelihood often depends on it, and that's where our slogan 'Keeps you Rollin'" came from. Our abundance of long-term employees, many of whom have been with us for 20 or more years, have the experience in the industry to ensure we are able to solve our customer's problem by supplying the correct part, in the most cost-effective way for them. Our remanufacturing facility also has the capability to expedite the production of parts needed, whether they are custom-built or quality remanufactured units. These two aspects combined, allow us to get our customers back up and running quickly and efficiently.
Do you offer any additional services to complement your parts offering?
Yes, Westrans has a 40,000 sq.-ft. production facility that offers full-service rebuilding for parts such as driveshafts, transmissions, differentials, brake shoe relining, air compressors, and steering gears. In addition to our retail parts store and remanufacturing, we also have a 13-bay service center attached to our Winnipeg head office that does repairs, installs, as well as servicing on both automotive and heavy-duty vehicles.
How do you differentiate your business from your competitors?
It truly comes down to our people. Not only have we amassed 52 years of knowledge in remanufacturing and producing quality parts, but many of our staff have been with us for decades. Our sales/counter staff for example, is comprised of seasoned vets whose years of service range between 10 and 35 years. Their industry experience is what enables us to provide our customers with expert troubleshooting and diagnoses. Our quality employees have allowed us to build a strong reputation for providing the right part for the job, and offer our consumers top quality parts and customer service.
Why do you believe the heavy-duty aftermarket has nominated you for this award?
Westrans has been a prominent distributor in this market, recognized for our expertise and overall value we are able to provide. We choose the vendors we work with carefully, to ensure we are able to provide our customers with what they want — affordable pricing and quality products. Over the years, we have built long lasting relationships with the businesses and people we service on a day-today basis and all of that combined is what has led us to our nomination.