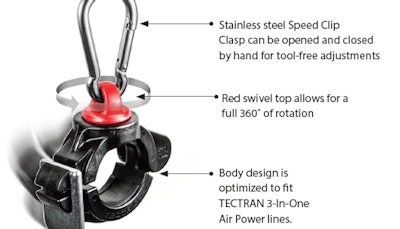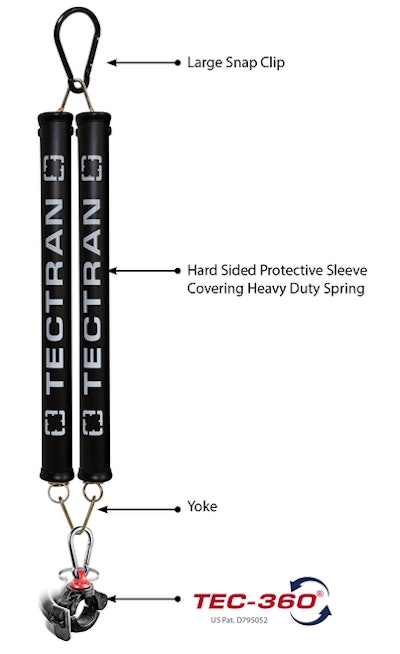 Tectran has announced its 3-in-One AirPower Line TEC-360 clamp is now available on its dual spring tender kits.
Tectran says simply lock in the 3-in-One AirPower Line — no tools or hardware are needed for installations and adjustments.
The TEC-360 clamp also features a full 360-degree swivel to help prevent connection systems from binding and tangling. The swivel allows the connection system to rest in a natural position without putting stress on connection points at the tractor and trailer, the company says.