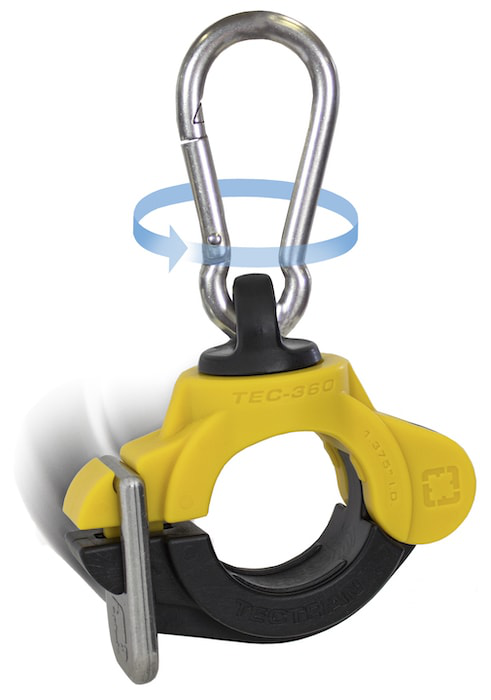 A new 1-3/8 in. ID size has been added to Tectran's TEC-360 clamp family, the company announced Wednesday.
Tectran says this new clamp (part number 3601375ST) slots in between the existing 1-1/4 in. and 1-1/2 in. sizes to expand application coverage for clamping and suspending wet lines (hydraulic hoses) and similar items. Tectran says clamps are needed to properly suspend these lines, which prevents abrasion and snagging in order to maximize their service life.
The new clamp size available exclusively in the TEC-360 series of clamps, which include integrated swivels to prevent binding and stress on connection points. They can be installed and adjusted by hand without tools and are incredibly robust and corrosion resistant, the company says. Ridges molded into the clamp body grip against the item being clamped.
Additionally, the clamps are sized by ID (measured based on the clamping ridges) so compare that against the measured OD of the item you want to clamp to select the right size for your application, the company says.