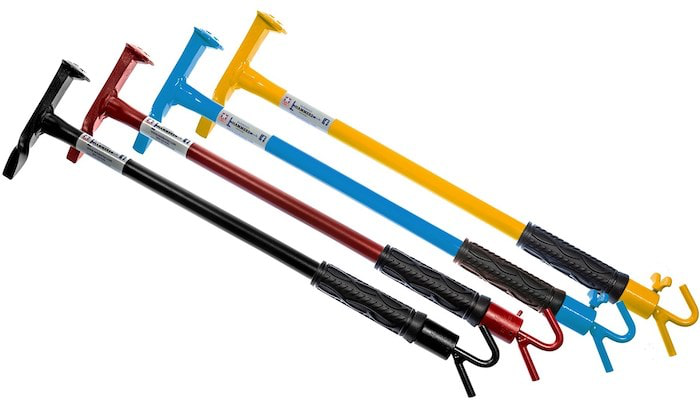 Swisher has launched its new, patented Huckleberry's Hammers 3-in-1 truck-trailer multi-tool.
The patented truck-trailer multi-tool was designed by 40-year truck veteran Mike Wade. With the lives of his fellow trucker community in mind, Wade designed Huckleberry's Hammers to be compact, lightweight and virtually indestructible.
"I've spent my entire career battling truck-trailer problems, a lifetime of on-the-road experience has been invaluable in the creation of Huckleberry's Hammers — it's the ultimate truck driver's friend," says Wade.
Swisher CEO Elton Allen, "With more than 3.5 million professional truck drivers across America, Huckleberry's Hammers will quickly become essential standard equipment for all types of drivers."
The 3-in-1 tool is a hammer, chisel, collapsible hook can be used for truck/trailer specific tasks, such as trucks, trailers, tractors, tandems, tires, wheel Drums, hitches, chains, pins, gladhands, flange locks, gaskets, fifth wheels, doors and tarps.
"The most significant benefit of our Huckleberry's Hammers is the reduction/elimination of back and shoulder injuries caused by truckers being bent over at awkward angles when performing dozens of essential truck-trailer specific activities," says Chris Connell, director, Swisher Operations.