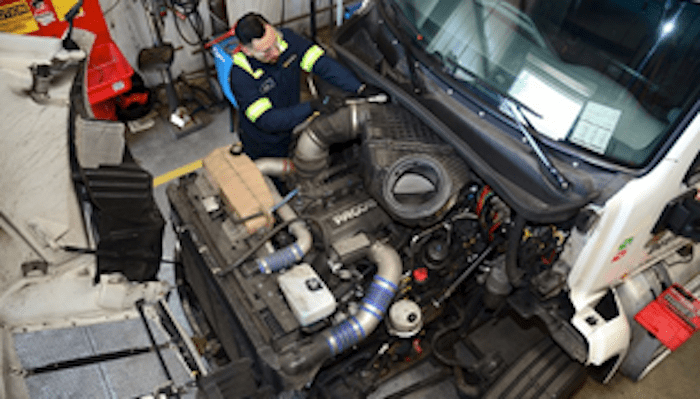 Transervice Logistics is partnering with Day & Ross to provide fleet maintenance services at its Romeo, Mich., facility.
The on-site facility established by Transervice maintains approximately 47 tractors, a straight truck, a light-duty van and 127 dry trailers. It is currently managed by an on-site supervisor and four technicians. Day & Ross provides third-party logistics services to the automotive industry out of the Romeo location and has been expanding its services throughout the United States.
Day & Ross Operations Director Craig Johnson described Transervice's high level of service, experience and professionalism as a welcome change to the operation.
"Transervice treats the fleet as if it was their own and cares about the operation in total," Johnson says. "The management doesn't hesitate to get involved on a personal level with our operations team and our fleet of drivers whenever necessary. They have a 'can do' attitude regardless of the situation."
Wolfgang Marschhauser, Transervice senior vice president of sales, says, "This partnership has exceeded expectations because both companies are committed to going the extra mile to ensure the operation's success."