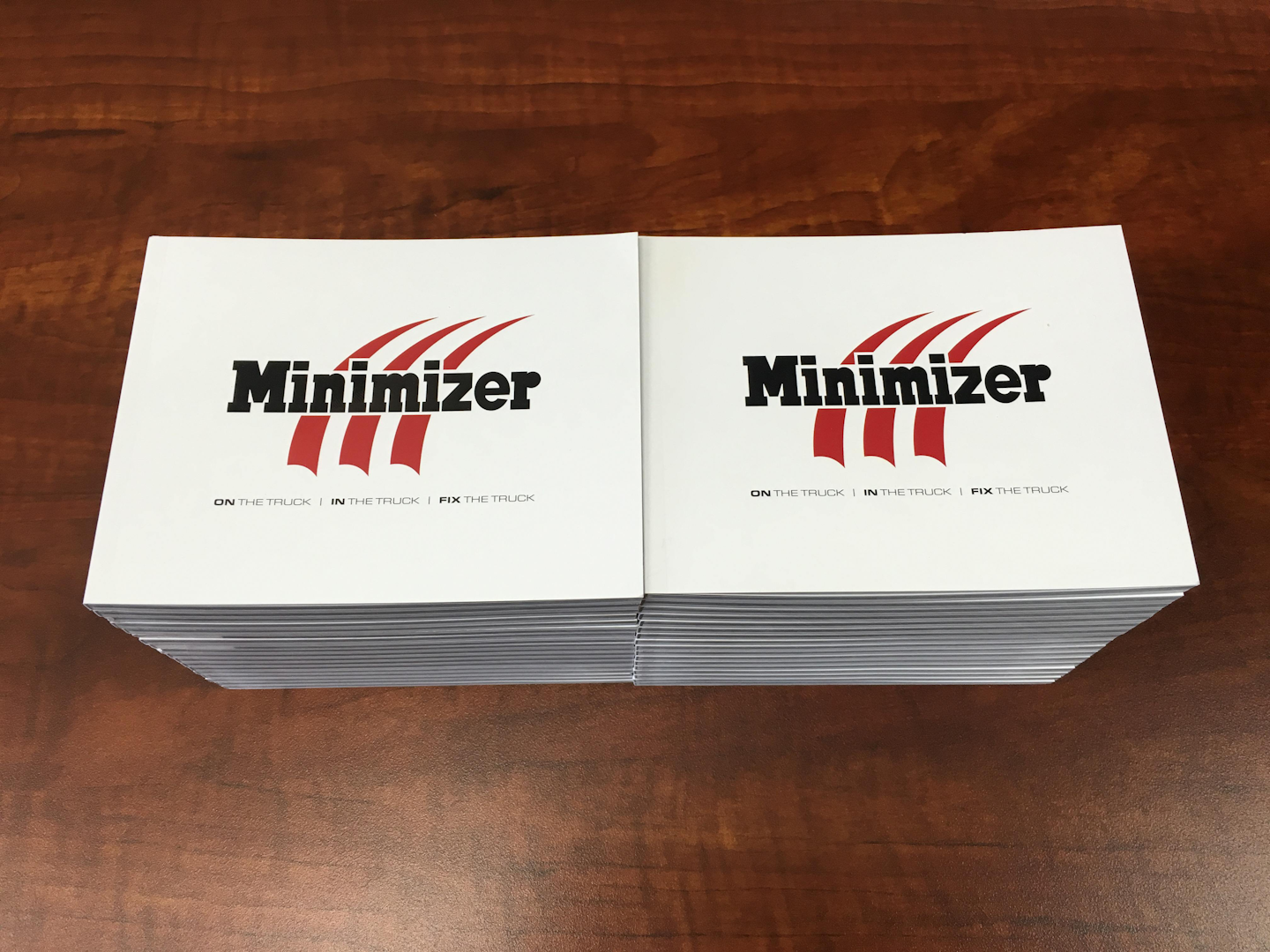 Minimizer has released its new mini catalogs, which have been updated to include the company's new Heavy Duty Truck Seats.
The catalog is broken down into three categories–On the Truck, In the Truck and Fix the Truck– and is just 4.25 in. by 5.5 in. size. It can fit in your pocket, the company says.
"Mini catalogs are great because it's all about convenience. You get the same info from our standard catalog but in a much smaller space," says Craig Kruckeberg, chief visionary and CEO at Mininmzer.
The new seats join Minimizer's custom molded floor mats as part of the company's In the Truck product collection.
"The reason we divided our products into On the Truck, In the Truck and Fix the Truck is simple – we have so many new products that we want our customers to find them as easily and quickly as possible," Kruckeberg says. "The seats spent years in development, partially due to the fact we were very specific with the features. We wanted our seats to stand out from the rest. The result is a standard that no other aftermarket seat can match."