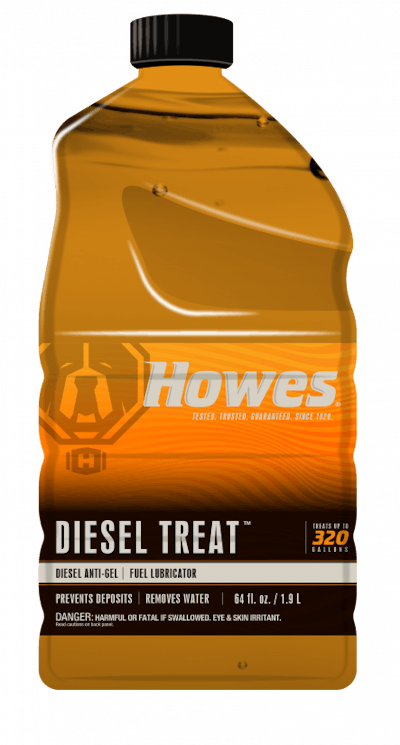 Howes announced this week an update to its nearly century old brand.
The new brand look is centered around clarity and improved messaging, making it easier for customers to quickly grab the Howes product that best suits their needs. Unique and creative, the company says the Howes brand platform will flow from the packaging on shelf all the way through to its new, easy to navigate website that will be launching in early March.
The new brand initiative was spearheaded by Vice President of Marketing Phil Colacchio.
"The Howes family was ready to shake things up. Joining the team and helping to improve customer satisfaction has been a wonderful opportunity, and an effort that we are intent on continually improving. We're thrilled with our new brand look and how it clearly identifies each individual product and communicates what each product does and how to use them," says Colacchio. "By using distinct colors to differentiate the products and helpful icons to point out their features and benefits, the new branding offers a very simple purchasing experience."
Best known for its flagship product, Howes Diesel Treat, Howes says it offers a complete line of additives and lubricants for diesel fuel, gasoline, and even oil.
"We want our customers to know that we are more than just a winter additive company and that we offer the best performing products for all of your additive needs," says President Robert Howes. "Products that work in trucks, tractors, RVs and even home heating oil.
"Plus, we still carry my great grandfather's original secret formula; a Multi-Purpose Lubricating and Penetrating Oil that, to this day, surpasses all other products in its class. In short, we make the most reliable performance fluids for moving parts and vehicles and we want to help you easily find the one that you need when you need it."
The company also announces the new branding is more than just a new visual identity. It also highlights the family's core values and culture. For many years, Howes has used the tagline, "Professional Grade Performance Since 1920." While its products continue to hold true to this sentiment, the company is now aiming to streamline the message of who they are and share their core values by which they operate. With its new tagline, "Tested. Trusted. Guaranteed," the company states it has done just that.
Additionally, accompanying the new brand effort, Howes has chosen to help portray its identity through a new St. Bernard logo that will serve as the new brand mark and represent the strength, loyalty, dependability and trust that form the foundation of the company.