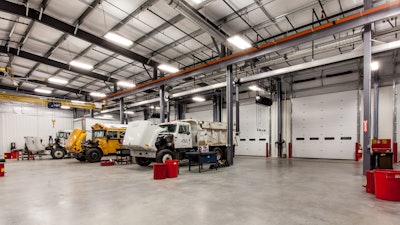 Inland Truck Parts & Service has acquired Dirty Dan's Garage, bringing full-service diagnostics and repairs into its already established parts and driveline shop offerings in that area and expanding Inland's service network to 34 shops located throughout the middle part of the United States.
"The addition of a full-service repair shop was always part of our expansion plans for the Greeley area," says Inland President and CEO Greg Klein. "This is a group of well-respected and highly capable individuals that believe in putting the customer first, something that fits perfectly into our employee-owned culture."
Inland has also broken ground on a new state-of-the-art facility in the area and is expecting to move into the new building early next year, combining the two locations together under one roof. The facility will sit on just over eight acres and span 39,000 sq.-ft., allowing for the remanufacture and repair of components like transmissions, differentials, and drivelines in-house, as well as including warehouse space, parts counter, and 14 drive through repair bays to handle service customers.
"We are excited to join the Inland team," say Brendon and Tyler Baker, former owners and now Inland service managers for in-shop and road-service, respectively.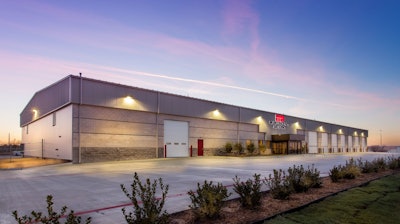 Inland says the brothers have created a strong presence for quality repairs and fast turnaround in the area.
"Customers are loyal to us, and we are loyal to them," they say. "Becoming part of Inland gives us the resources we need in technology, training, and employee-benefits that make a real difference. And with a new facility in the works, we will be well positioned to help our customers far into the future."
"Greeley and its surrounding communities are a great place for Inland to expand," adds Klein. "The area's agricultural business and truck activity are thriving. With a new facility bringing our full capabilities in parts and shop services together, we will deliver the great experience our employee-owners and customers have come to expect."