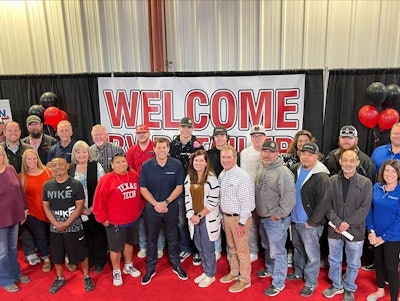 RV Retailer LLC (RVR) announced the acquisition of Pharr RVs and Affinity RV with locations in Texas and Arizona.
The acquisitions will be completed in December. This will expand RVR's presence in Texas to 17 stores and Arizona to six stores.
"We are excited to expand further in Texas and Arizona. Pharr RVs provides RV Retailer expansion into West Texas and grows our presence to 17 stores in Texas, the largest RV market in the United States. Affinity RV extends our Arizona footprint into fast-growing RV markets in Northern Arizona. We welcome all the team members of Pharr RVs and Affinity RV to the RV Retailer family," says RVR CEO and President Jon Ferrando.
"Affinity RV is a well-run RV dealership operation that has won numerous awards including the 2021 RV Business Elite Blue Ribbon Top 50 Award. Bob Been has been the driving force behind this success and will continue as general manager of the Affinity RV stores. Affinity will be part of RVR's Arizona business under the direction of RVR Region President Brad Leach," Ferrando says.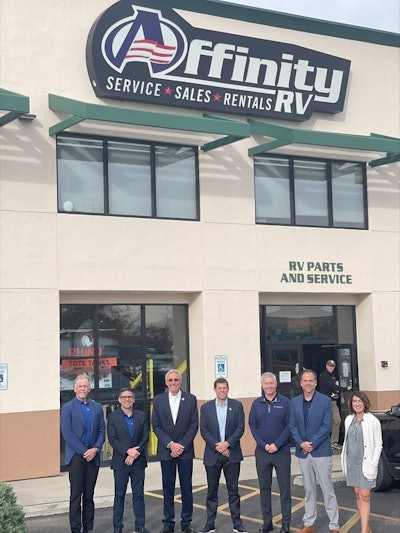 "Pharr RVs has been operated by the Pharr Family since 1969 in West Texas," he says. "We thank the entire Pharr family including Jackie and Jerry Pharr and Mike Hymer for selecting us to acquire Pharr RVs. Pharr RVs will be under the direction of Larry Hall, Region President for RVR."
Affinity RV has two dealerships in Northern Arizona located in Prescott and Prescott Valley. The Affinity RV locations are north of Phoenix on Route 69 for the Prescott Valley location and south of Pioneer Parkway on Willow Creek Rd in Prescott. Each location has a full service and sales center. Affinity RV offers brands including Jayco, Grand Design, Forest River, Keystone and Winnebago.
Pharr RVs is in Lubbock, Texas near I-27 and Texas 289. Pharr RVs offers brands including Grand Design, Jayco, Entegra and Van Leigh.