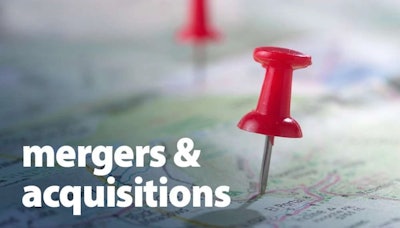 After a slow October, acquisitions in trucking's dealer, aftermarket and supplier channels picked up in November. Each segment of the market saw a similar number of transactions, though the biggest news arguably came in the service technology sector.
The first transaction of November was Universal Technical Institute (UTI) finalizing its purchase of MIAT College of Technology in Michigan. Announced Nov. 2, UTI CEO Jerome Grant said the acquisition allows UTI "to further expand our program offerings nationwide into growing fields that we believe will continue to be bolstered by technological advances and the global focus on sustainability. We also expect to realize significant revenue and cost synergies through this acquisition."
FleetPride followed on Nov. 3, with its eighth acquisition of the year — Garden Spot Frame & Alignment in Denver, Pa. In adding the service operation and its four locations, FleetPride upped its total number of service facilities to 59. FleetPride Senior Vice President Mike Harris said Garden Spot has done "a fantastic job serving customers and building [its] reputation over the past 43 years. We look forward to continuing their tradition of customer service excellence."
Also announced on Nov. 3, was the change of ownership at Noregon Systems, as 80 percent of the company was sold to Hearst Transportation by Founder and CEO Bill Hathaway. "We have the utmost confidence that Hearst will be a great owner and partner, bringing additional management and capital resources to Noregon. Noregon will continue to be an innovator and should see significant growth through this partnership," Hathaway said.
[RELATED: Focus on footprint led to October's M&A news]
The next change came on Nov. 12, when BBB Industries purchased Turbo Power Systems and Elite Auto Lights. "The acquisition of these two companies continues our efforts to bring new products into our portfolio. Elite Auto gives us access to complex electronics part repair and sales of pre-autonomous technologies already installed in vehicles today, and Turbo Power Systems is a key advancement in our ongoing efforts to expand our industrial product offerings," said BBB CEO Duncan Gillis.
The first announced acquisition in the dealer market came on Nov. 15, when Truckworx President Will Bruser acquired the dealer group's holdings from outgoing CEO Bob Mitchell. Bruser, who had been president since 2013, will now service as president, CEO and owner. "This is an important step toward the future of the Truckworx family and all the families that are represented within this company," Bruser said. "I am very proud of the incredible team that we have built and am fully confident in our ability to bring this company into the future."
Successful Dealer Award finalist Premier Truck Group got into the act the next day, adding McCoy Freightliner and its locations in Oregon. The expansion pushed the Premier Truck Group dealer footprint to the west coast for the first time. "We are thrilled to welcome McCoy Freightliner to Premier Truck Group. McCoy expands our reach to the Pacific Northwest, servicing the Interstate 5 and 84 corridors, and is within 600 miles of our existing Idaho locations, providing us with the opportunity to improve customer service while further scaling our operations," said President Rich Shearing.
Then FleetPride was back at it again, pushing its service shop network to 60 with the purchase of Jim's Truck & Trailer Equipment in Wichita Falls, Texas, on Nov. 16. "We are happy to welcome Jim's Truck & Trailer Equipment to FleetPride and help them provide end-to-end solutions to our customers in Wichita Falls," said Harris. "Jim and his talented team have built a strong reputation, and we are excited to have them as part of our organization."
The final acquisition note of the month came on Nov. 24, when The Jordan Company acquired Echo Global Logistics. The latter is a provider of technology-enabled transportation and supply chain management services. "The closing of this transaction, which followed a thorough review of alternatives by our board of directors, represents a new and exciting chapter for our company, our talented and dedicated employees and the clients and carriers we serve," said Doug Waggoner, Echo chairman of the board of directors and CEO.