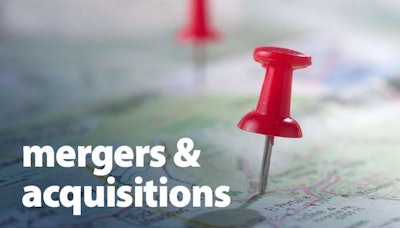 The 2021 calendar year closed with a slow month for mergers and acquisitions in the dealer, aftermarket and supplier spaces. 
One large, previously announced acquisition being finalized topped the news cycle, followed by expansion of a national leasing chain and updates to the Mack and Volvo dealer networks.
The RV dealer space housed the first transaction of the month as RV Retailer (RVR) announced the acquisition of Pharr RVs and Affinity RV with locations in Texas and Arizona. "Pharr RVs provides RV Retailer expansion into West Texas and grows our presence to 17 stores in Texas, the largest RV market in the United States. Affinity RV extends our Arizona footprint into fast-growing RV markets in Northern Arizona. We welcome all the team members of Pharr RVs and Affinity RV to the RV Retailer family," said RVR CEO and President Jon Ferrando.
And yet RV Retailer wasn't done. Days later it announced another expansion, adding Great Escapes RV Center and three full-service RV stores in Arkansas and Missouri. "The Great Escapes RV Center caps a great year of growth for RVR with 52 stores added in 2021. This gives us 90 stores in 26 states to drive us towards our goal to serve our customers wherever their travels may take them," added Ferrando.
Also growing in the first week of December was RDO Truck Centers. The company announced on Dec. 2, it had reached an agreement to purchase the assets of Twin Bridges Truck City, a Mack and Volvo commercial truck dealer group in Iowa. "It's an exciting opportunity to welcome Twin Bridges Truck City to the RDO Truck Centers family," said Justin Okeson, vice president, RDO Truck Centers. "We look forward to building on what Twin Bridges Truck City has established and bringing our company values to both locations."  
The next day was the lease and rental space was the sight of a big change, as DeCarolis Truck Rental was acquired by Penske Truck Leasing. "DeCarolis Truck Rental is a well-respected name in the region, and we are excited about the opportunity to join our businesses," said Art Vallely, president, Penske Truck Leasing. "We look forward to working closely with DeCarolis customers and associates to integrate the business into the Penske brand."
On the merger side of the industry, Corcentric entered into a definitive agreement to consummate a business combination with North Mountain Merger Corp., that would result in Corcentric becoming a publicly listed company. "We are immensely proud of Corcentric's accomplishments since our founding 25 years ago, and we are excited to lead the next stage of development alongside the North Mountain team," said Douglas Clark, CEO and founder, Corcentric. 
It was a week later that Rush Enterprises announced it had finalized its acquisition of assets of Summit Truck Group, a move first announced in late October by Summit. The acquisition expands Rush Truck Center dealer network to 125 facilities. "I have tremendous respect for the excellent customer service reputation that the employees of Summit Truck Group have built over the years, and we are excited to welcome many of them into the Rush Enterprises family," said Rusty Rush, chairman, president and CEO, Rush Enterprises.
Another acquisition within the International dealer network came a day later when Five Star International announced it had acquired Noerr's International. The transaction added two stores (Lewistown and Milesburg, Pa.) to the Five Star network. "We are very excited to be able to carry on the traditions that the Noerr family has started and bring the resources Five Star has to offer to the dealership," said Fred Scheler, president and managing member, Five Star International. 
The final acquisition announced in 2021 came from Leslie Doggett Industries. The company's Doggett Freightliner brand grew through the acquisition of multiple dealerships from Austin Freightliner Group. "Bringing Austin Freightliner into the company culture that has led to all our success will be a win-win for our customers and our team of dedicated folks," said Paul Burk, executive vice president and general manager, Doggett Truck Group.