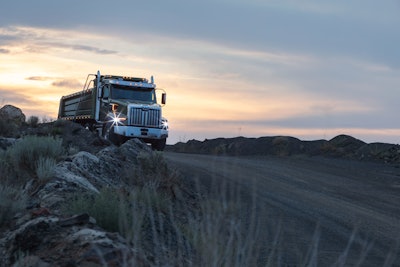 Truck Centers, Inc. (TCI) has expanded its brand portfolio at the heart of its network of Freightliner and Western Star dealerships that also support the Detroit brand across Illinois, Indiana, and Missouri.
TCI officials announced today the purchase of the Western Star franchise from Springfield Tractor & Trailer Sales, Inc. (STTSI) in Springfield, Ill. Dennis and John Weakly, owners of STTSI, and their family have proudly served trucking customers throughout central Illinois since 1974 through truck and trailer sales, leasing, and repair services.
Unlike other Truck Centers' acquisitions, the two companies will remain operating independently, with STTSI retaining their used truck sales and repair services as well as trailer sales and leasing operations at their current location. At the same time, TCI will assume the Western Star franchise and handle all truck sales, parts, and service operations at their existing Freightliner dealership located at 2981 Singer Avenue in Springfield.
"We have operated harmoniously alongside STTSI for decades to mutually serve the trucking customers of central Illinois," says TCI Vice Chairman Michael F. Yates. "The Weakly family built a successful business and cultivated strong relationships with customers by focusing on quality products and exceptional customer service. We share these same values and a passion for building relationships that grow through generations. With TCI already having an established presence in the region via our Springfield Freightliner dealership, adding the Western Star brand to our portfolio is a natural fit.
He adds, "Our other nine full-service dealerships are dual-branded Freightliner and Western Star. This agreement will benefit our mutual customers as it allows for continuous brand representation from eastern Missouri through Illinois and into our AOR in Indiana. This translates to an experienced team of professionals well-versed with the Western Star brand and an enhanced network of parts, service, and collision repair resources for our customers. We are grateful that Dennis and John entrust their Western Star customers and legacy to us and look forward to working together for their best interests and that of heavy-duty trucking in our region." 
While Western Star dealer operations will transfer to TCI-Springfield, the Weakly family will continue to operate STTSI with a continued focus on their core business offerings. Both parties have expressed plans to have the agreement finalized by the year end, the companies say.