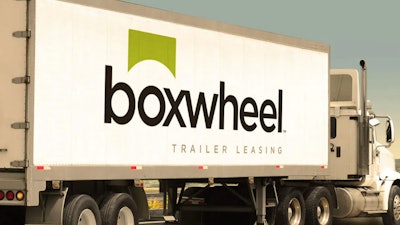 Boxwheel Trailer Leasing has announced the asset acquisition of Fleet Trailer Leasing, located in El Paso, Texas.
This acquisition enables customers in the El Paso and Juarez, Mexico, semi-trailer rental and leasing markets to benefit from Boxwheel's deep trailer rental expertise, expanded geographic coverage and wide network of industry connections, the company says.
"Fleet Trailer has a long history in the El Paso and Juarez markets and is widely respected in the industry," says Boxwheel Co-Founder Mike DiPaolo. "We'll continue to provide the exceptional service Fleet Trailer customers are accustomed to and look forward to continuing and building strong relationships with El Paso/Juarez-area customers as we operate under the Boxwheel company name."
The asset acquisition of Fleet Trailer Leasing in El Paso is Boxwheel's third expansion since 2021. It follows the company's acquisitions of All-Ways Leasing's assets in Denver and Prime Trailer Leasing's branches in Salt Lake City and Reno, Nev..
Boxwheel — with support from Houston-based private equity firm Crosstimbers Capital Group and lender Hancock Whitney Bank — plans to continue driving growth in target markets both organically and through acquisitions.