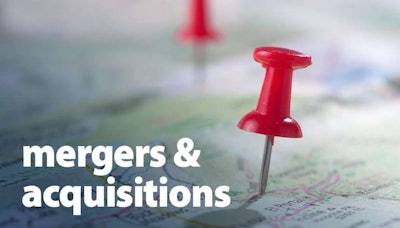 After a very busy February and March, which each saw momentous acquisition announcements in the supplier segment, M&A activity slowed in the dealer, aftermarket and supplier segments in April. 
National aftermarket chains were busy once again but few other transactions were announced. 
TruckPro was the first company to make news this month. It announced the acquisition of Denali Drivelines, an Alaska-based service and rebuilding operation. "This acquisition will strengthen our current operations and footprint in Alaska and provide customers access to broader product offerings. We are excited about the decades of superior driveline and transmission expertise their team brings to TruckPro and it is a privilege to welcome our new associates to the TruckPro family," said TruckPro CEO Chuck Broadus.
Fullbay followed on April 6, when it announced its recently closed acquisition of Dieselmatic Digital — the digital marketing agency focused exclusively on diesel repair shops."Dieselmatic is a great fit with Fullbay and for our clients," said Fullbay CEO Patrick McKittrick. "Their existing brand equity combined with their demand-generating digital marketing services grows our scope and capabilities. Dieselmatic will drive more business into shops, while Fullbay will help shops execute on that business as efficiently as possible."
The next move of the month came in the fleet management sector when Rand McNally purchased Fleetsu Pty Ltd. Fleetsu is a cloud-based, data analytics fleet management solution provider which enables customers to manage their fleets more efficiently and effectively. Aaron Dannenbring, CEO of Rand McNally, said, "Fleetsu takes our existing expertise to the next level as we now offer the industry's best connected fleet platform complementing our already robust hardware, navigation, logistics and publishing businesses."
The only manufacturer to add capacity in April was MAC Trailer, which acquired Bullet Trailer and its Washington production facility. "This expansion is a crucial move towards continued growth in the western region," said Bill McKenzie, president of sales, MAC Trailer Enterprises. "The Bullet will complement our already diversified dump trailer applications. We have added production facilities in Texas, Oklahoma, Oregon, Montana, and now Washington to continuously reduce transportation costs and effectively support our western dealers."
The final acquisition of the month came from FleetPride, which hit 300 locations nationwide with its purchase of Murray's Diesel Repair of Shreveport, La. "This is a momentous acquisition for FleetPride," said CEO Mike Duffy. "Not only are we excited to welcome the entire Murray's Diesel Repair team to our company, but this acquisition also pushes FleetPride to over 300 locations across the country. It is fitting that a strong, talented, and dedicated team like the one at Murray's Diesel Repair is the one that helped us get there."