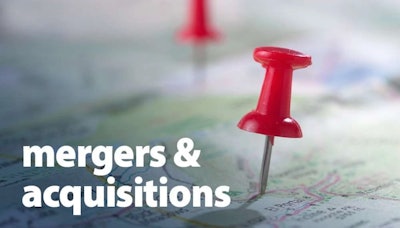 February was a wild month in the M&A space, fueled by a manufacturer taking enormous steps to diversify and strengthen its capabilities for trucking's future.
But February wasn't just a busy month for Cummins. Several dealer and aftermarket operations also announced acquisitions during the busy month.
The first announcement on this month's roundup comes from Bergey's, which made news when it acquired Cumberland Truck and its 13 locations across Pennsylvania and Maryland. This month adds five truck dealer locations and eight aftermarket truck parts stores to the Bergey's network. "Our goal is to build on Cumberland Truck's history of success by learning from each other and leveraging our combined resources, including our industry experts, to offer more commercial solutions to our customers," said Bergey's CEO Mark Bergey.
The Pennsylvania market also was the sight of Point Spring & Driveshaft's acquisition of Truck Parts Unlimited. The new location brings the Point Spring & Driveshaft network to ten stores across three states. "We view this geographic expansion as benefitting our customers (new and existing)," said Sean Ryan, president and treasurer, Point Spring & Driveshaft, in a letter to vendors. "It continues to be our goal to provide outstanding service to our customers and be a leader in our industry."
HOLT Truck Center announced its big acquisition on Feb. 2, when it finalized the purchase of Summit Truck Group locations in Oklahoma and the Wichita Falls, Texas territory. "We have deep roots in the on-highway truck business and are committed to ensuring our customers will continue to receive superior products and services to meet their diverse needs," said Bert Fulgium, senior vice president, HOLT Truck Centers and product support for HOLT CAT.
Rush Truck Centres of Canada followed, nabbing the assets of Valley Truck and Spring Service in Pembroke, Ontario. "Valley Truck and Spring Service has been a valued partner of ours for over 38 years and we are delighted to formally add them to our dealership network as a Rush Truck Centres of Canada location. This acquisition aligns with our strategy to grow and expand our geographic footprint throughout Ontario," said Kevin G. Tallman, CEO, Rush Truck Centres of Canada.
Back in the service sector, W.W. Williams announced on Feb. 7, it had acquired a truck service shop and mobile service business in Phoenix, which the company will operate as a part of its Desert Fleet-Serv (DFS) business. "This acquisition allows us to continue to provide solutions to increase uptime and performance while expanding our footprint to better serve customers across the southwest region," said W.W. Williams Divisional General Manager David Ruff.
Cummins came next, announcing its first of two landmark acquisitions on Feb. 9, when it was reported the company would acquire Jacobs Vehicle Systems. The "Jake Brake," which was invented by Cummins Founder Clessie Cummins in 1961, will be part of Cummins Turbo Technologies business unit. "We're excited about the prospect of welcoming employees from JVS into the Cummins organization and look forward to adding their deep engineering talent to complement our expertise," said Shon Wright, leader of the business unit.
Next was FleetPride, which announced its second acquisition of the year on Feb. 15, with the purchase of MTR Fleet Services of Cumming, Ga. "It is a pleasure to welcome the MTR Fleet Services team to FleetPride," said Cory Anderson, FleetPride general manager and vice president of service. "Jason Martin has developed a first-class team that is focused on total customer satisfaction. We look forward to expanding the solutions offered to their customers."
On Feb. 16, DealerShop and Resilience Capital Partners, acquired Total Tool, a full-service distributor of automotive shop equipment in the northeastern United States. The move will strengthen DealerShop's northeastern U.S. sales presence. "The talented and experienced Total Tool team has provided exceptional equipment distribution, maintenance and repair for 40 years," said Bill Gryzenia, DealerShop president CEO. "We look forward to enhancing our full-service value for all customers."
Another supplier acquisition came a day later when Stertil Group purchased Nussbaum Custom Lifts. "We are happy and proud to welcome Nussbaum to the Stertil Group which will be a valuable addition and will enable us to widen our presence across the industry and offer a complete vehicle lift selection. Nussbaum is a very reputable and excellent strategic-fit with a complete program of innovative lifts for its specialist market within the light-duty vehicle segment," said Ulbe Bijlsma and Bennie Stapensea, Stertil Group.
[RELATED: New year starts with flurry of acquisitions in supplier, dealer space]
The biggest M&A news of the month — and probably the largest sales announcement in trucking since Navistar merged with Traton — was Cummins announcement that it intends to buy Meritor. The $3.7 billion sale is expected to be finalized later this year. Cummins Chairman and CEO Tom Linebarger said "the addition of [Meritor's] complementary strengths will help us address one of the most critical technology challenges of our age: developing economically viable zero carbon solutions for commercial and industrial applications."
But February wasn't done with big moves. The next day it was announced that Apollo Funds would acquire Tenneco for $7.1 billion, including debt. Apollo Partner Michael Reiss says, "Tenneco is a key solutions provider for global mobility markets with a long-held commitment to innovation and high-quality service. We look forward to working with the Tenneco team to build on the strong foundation in place today, investing across their platform and product categories for growth and delivering innovative solutions for customers."