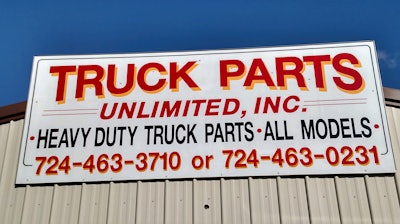 Point Spring & Driveshaft Co, has reached an agreement to purchase Truck Parts Unlimited in Indiana, Pa. The agreement was finalized on Feb. 1.
"We view this geographic expansion as benefitting our customers (new and existing)," said Sean Ryan, president and treasurer, Point Spring & Driveshaft, in a letter to vendors. "It continues to be our goal to provide outstanding service to our customers and be a leader in our industry."
Ryan says Point Spring & Driveshaft intends to maintain the physical presence and the employees in Indiana, Pa., while adding certain things in relatively short order. Previous co-owner Darrell Cunkelman will remain with the company for some time to help the transition, the company says.
In a letter to new customers, Ryan says Point Spring & Driveshaft will provide daily delivery being out of this store and plans to assign outside sales representatives to the territory to help customers diagnose and troubleshoot anything they are working on at their locations.
"Our goal is to expand the offering available out of this location," Ryan says.
The new facility is located at 1849 South Sixth St., Ste 5, Indiana, PA, 15701. This acquisition expands the Point Spring & Driveshaft network to 10 locations across Pennsylvania, West Virginia and Ohio.