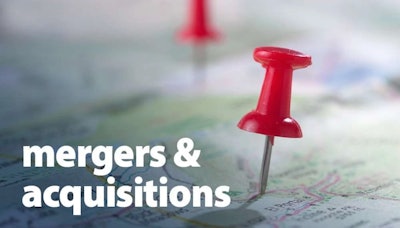 Trucking's supplier, dealer and distributor channels saw a number of transactions close in December — likely as business owners were eager to complete purchases before the close of the calendar year.
Most of the action consisted of smaller dealer and service shops being purchased by larger entities.
The first acquisition in December was Matthew Motors acquiring Venture Auto Sales, which service truck and trailer business in the Augusta, Ga. area. "Growth through acquisition is a relatively new strategy for Matthews, as this is our second acquisition this year. We are extremely careful to make sure any addition to our team is both a cultural and a strategic fit," said Aaron Matthews, CFO of Matthews Motors. "We have found this special fit with Venture."
FleetPride was the next company to add locations, announcing two expansions in a week.
On Dec. 6 it acquired the assets of Harland Diesel Service in Ponca City, Okla. "We are very excited to welcome Harland Diesel Service Inc., to the FleetPride team," said Mike Harris, FleetPride senior vice president of sales and operations. "We have admired how their business has evolved over the years, focusing on a strong commitment to excellent customer service and creating strong brand loyalty among its key customers. This acquisition will enable us to drive new growth and further extend our capabilities."
On Dec. 13 FleetPride announced its next acquisition, adding Berggren Diesel based in Idaho Falls, Idaho, with a second location in Terreton, Idaho. "Berggren's Diesel is an exceptional company with a talented team of technicians and support. Berggren's will be a great fit and complements our growth strategy to provide customers with a one-stop shop solution for parts and service in the heavy-duty aftermarket," Harris added.
Next up was Bruckner's Truck & Equipment. The dealer added Mobile Fleet Service and its three locations in Yakima, Ellensburg and Wenatchee, Wash. "We are pleased to expand our presence into the Washington area and look forward to continuing the legacy of service built by the Edler family, a second-generation truck dealership group," said Brian Bruckner, president. "They have a history of providing excellent customer service and a 'Do what it takes' attitude. We will continue to provide that same level of service with the existing team."
Another acquisition that moved closer to official was Ritchie Bros. purchase of IAA. The parties have received all necessary regulatory clearance required pursuant to the previously announced agreement and plan of merger and reorganization between parties. The transaction is expected to close in the first half of 2023, subject to approval by Ritchie Bros. shareholders of the issuance of Ritchie Bros., common shares in connection with the acquisition, adoption of the merger agreement by IAA stockholders, and other customary closing conditions.
Back in the dealer space, Great Western Trailer announced its purchase of Southwest Trailer & Equipment and its two locations on Dec. 21. "We are excited to have completed the acquisition as it expands our reach into the Southwest, an area we had targeted for growth," said Jeremy Amen, CEO, Great Western Trailer. "We are also looking forward to enhancing Southwest Trailer & Equipment's service offerings to include the finance, leasing and rental solutions we provide at our other eight locations across the United States."