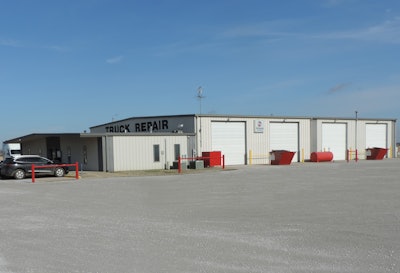 Bruckner's Truck & Equipment acquired Cabin Diesel of Big Cabin, Oklahoma.
Cabin is a parts, sales and truck repair shop located off Interstate 44 at the Will Rogers Turnpike between Tulsa and Joplin, Missouri.
"With this acquisition, we look forward to serving more parts and service customers in Oklahoma, Kansas and Missouri," says Bruckner's President Brian Bruckner. "The fact that we can expand our own network of service centers in this area will be a great advantage to our customers.
Bruckner's of Big Cabin will offer 24-hour call-out service.
"We are excited to further expand our service and parts presence into the northeast Oklahoma market. Cabin Diesel has a rich history of providing great customer service. They have a good understanding of their customers' needs along with a 'do what it takes' attitude," says Bruckner's Executive Vice President Chris Bruckner. "We will continue to provide that same level of service with the existing team at the same convenient location."