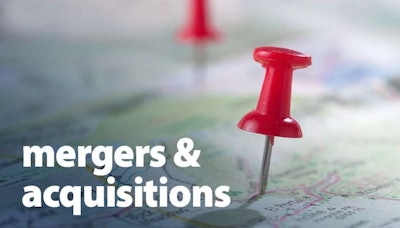 The pace of transactions in the dealer, aftermarket and supplier sectors picked up slightly in April. The industry remains at a slower pace than most of 2022, and well behind the hot start experienced in January 2023.
The biggest ongoing M&A story in the channel remains the sale of TravelCenters of America (TA). Other transactions this month were as follows:
Other travel center chain Love's announced April 12 it has completed the acquisition of EZ GO from Oklahoma-based Carey Johnson Oil Co., adding 22 total locations to its national network. "We are excited to add locations in Oklahoma, Kansas and Nebraska and welcome nearly 400 new team members to the Love's Family of Companies," said Shane Wharton, president of Love's. "The opportunity to expand into serving commercial and casual customers on the two state turnpikes supports our strategic priority of pursuing adjacent acquisition opportunities."
A week later supplier Grote made its way into the news. The company acquired Star Headlight & Lantern to support the rail, amber light and emergency lighting markets it has historically served while also innovating and benefitting from the combined resources and expertise of both companies. "When looking for great companies that can help us serve our customers and markets better, the opportunity with Star was a perfect fit," said Dominic Grote, president and CEO of Grote Industries. "This addition to the Grote family of businesses demonstrates our commitment to embracing opportunities."
April also saw the formal merger of Ancra Cargo and Ancra Systems BV, sister companies wholly owned by The Heico Companies. Ancra Systems will consolidate its operations under Ancra Cargo, and the overall organization will be led by Ancra Cargo. "We are very excited to consolidate with Ancra Systems BV and for the opportunities that it will provide for each company," said Larry Bethel, Ancra Cargo President. "This diversification of products and services will benefit customers long-term and offer new distribution channels to the industry."
Also in the supplier sector was the news M&D has acquired Turbo Diesel & Electric. The acquisition extends M&D's footprint to 23 branches, marking their first locations in Georgia, Florida, Alabama, and South Carolina. "Turbo Diesel and Electric is the right match for M&D due to their 51-year history of exceptional customer service and great team members. This partnership aligns strongly with M&D's 80-year history and allows us to expand into the Southeastern market to better serve our customers," said M&D CEO Grant Garrett.
The ongoing TA sale also made news twice. First was the announcement April 11 the potential sale had cleared a regulatory hurdle. Later in the month was the statement from TA that it had rejected ARKO's unsolicited proposal and would move ahead with its sale to BP. "Our concern regarding execution risk is augmented by TA's own prior experience with ARKO on another deal. As you may recall, in 2018, in connection with the sale of TA's convenience store division, after the opportunity to conduct due diligence, ARKO made a high bid and then substantially reduced its bid when it was time to commit," the TA board stated. "The board worries ARKO will do the same here."