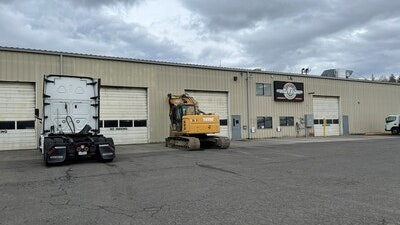 FleetPride has acquired the assets of Zender's Truck & Equipment, Parts & Service Inc. based in Bellingham, Wash. This is the second acquisition for FleetPride in as many weeks.
Zender's Truck & Equipment, Parts & Service has been providing parts and service to the heavy-duty trucking industry for more than 20 years. This acquisition is part of FleetPride's strategy to continue expanding its presence in the heavy-duty aftermarket.
"We're delighted to welcome Bruce and the entire Zender's team to the FleetPride family, with their wide-ranging expertise, outstanding service, and loyal customers," says Mike Harris, FleetPride president of parts and service. "Zender's Truck & Equipment has a strong culture, which is reflected in their talent and robust customer following that fits very well with our vision and values. We look forward to supporting the Zender's team."
"Joining FleetPride is a tremendous opportunity for our team and customers," says Bruce Zender, owner of Zender's Truck & Equipment, Parts & Service. "This move will help us to continue to provide superior customer service and support for our customers."
This acquisition gives customers in northwest Washington access to FleetPride's advanced supply chain and provides future employees with career development opportunities, including FleetPride Tech University. In addition, it marks the company's first service location on the West Coast.
"Establishing a comprehensive parts and service national footprint maximizes our ability to support customers with technical expertise in local markets we serve," says Harris. "It also enables large regional and national fleets to leverage our scale for greater uptime, and lets them access our broad assortment of products, and e-commerce solutions on FleetPride.com."